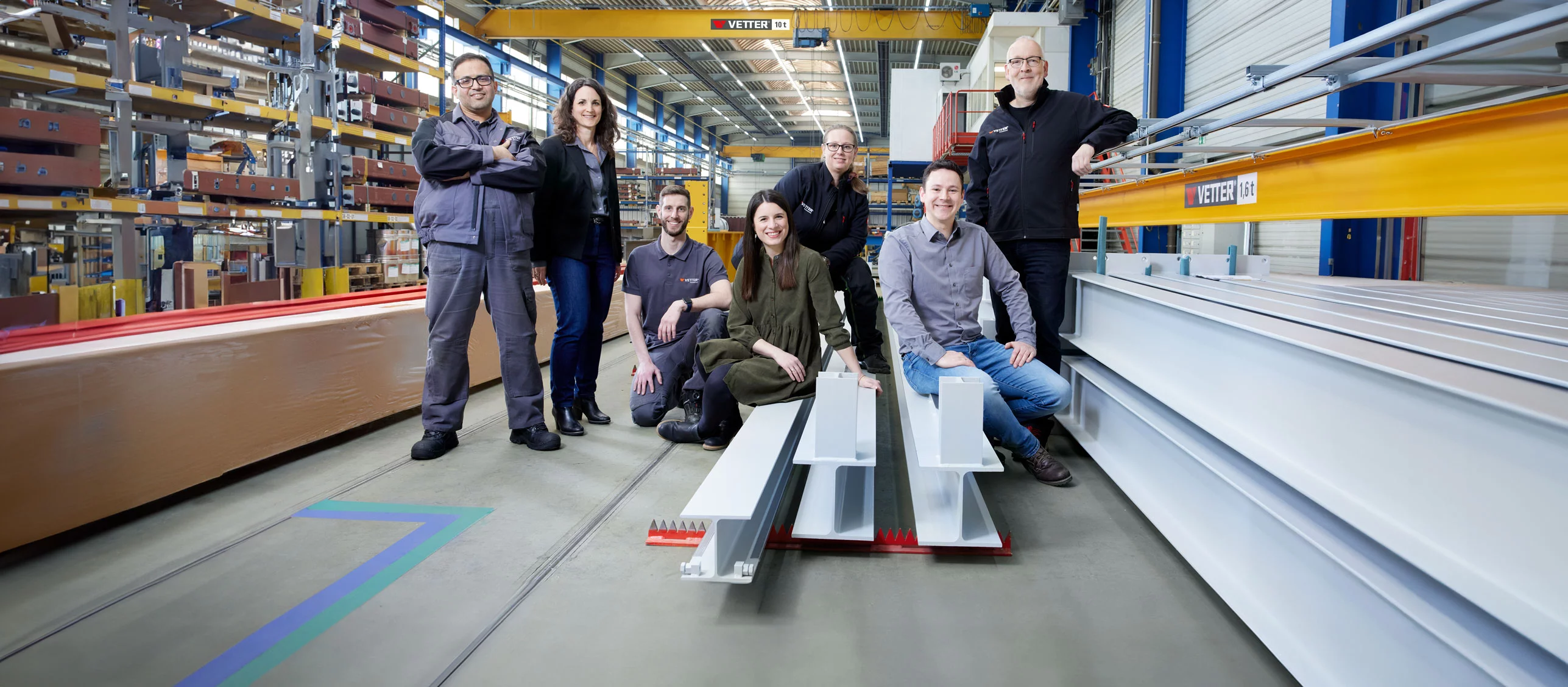 Wherever loads or sensitive goods need to be transported safely in factory halls, bulky components need to be turned, or yachts need to be launched in marinas, VETTER cranes play an essential role. With its slewing jib cranes, gantry crane systems, hoists, and load turning devices designed and manufactured in Haiger (Germany), VETTER solves cross-industry challenges of customers all over the world.
LIGHT-WEIGHT CRANE SYSTEM ErgoLine®
Ergonomic. Smooth-running. Modular.
The VETTER ErgoLine® system is a true all-rounder among the workplace crane systems.
The gimbal-mounted, integrated trolley system is an innovation. Thanks to the perfect force transmission, it sets new standards when it comes to smooth operation.
While conventional cranes can be moved best from the centre, the ErgoLine® system can be moved from any position in a precise and incomparably easy way.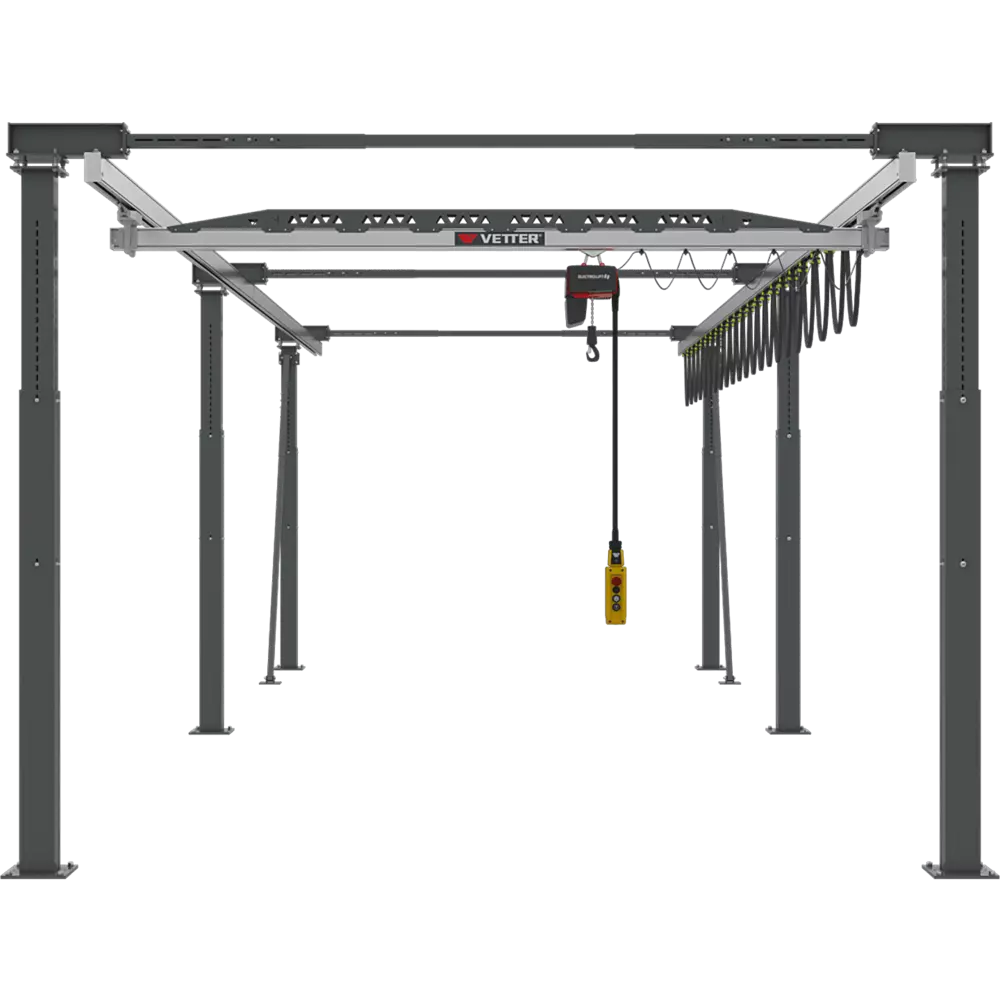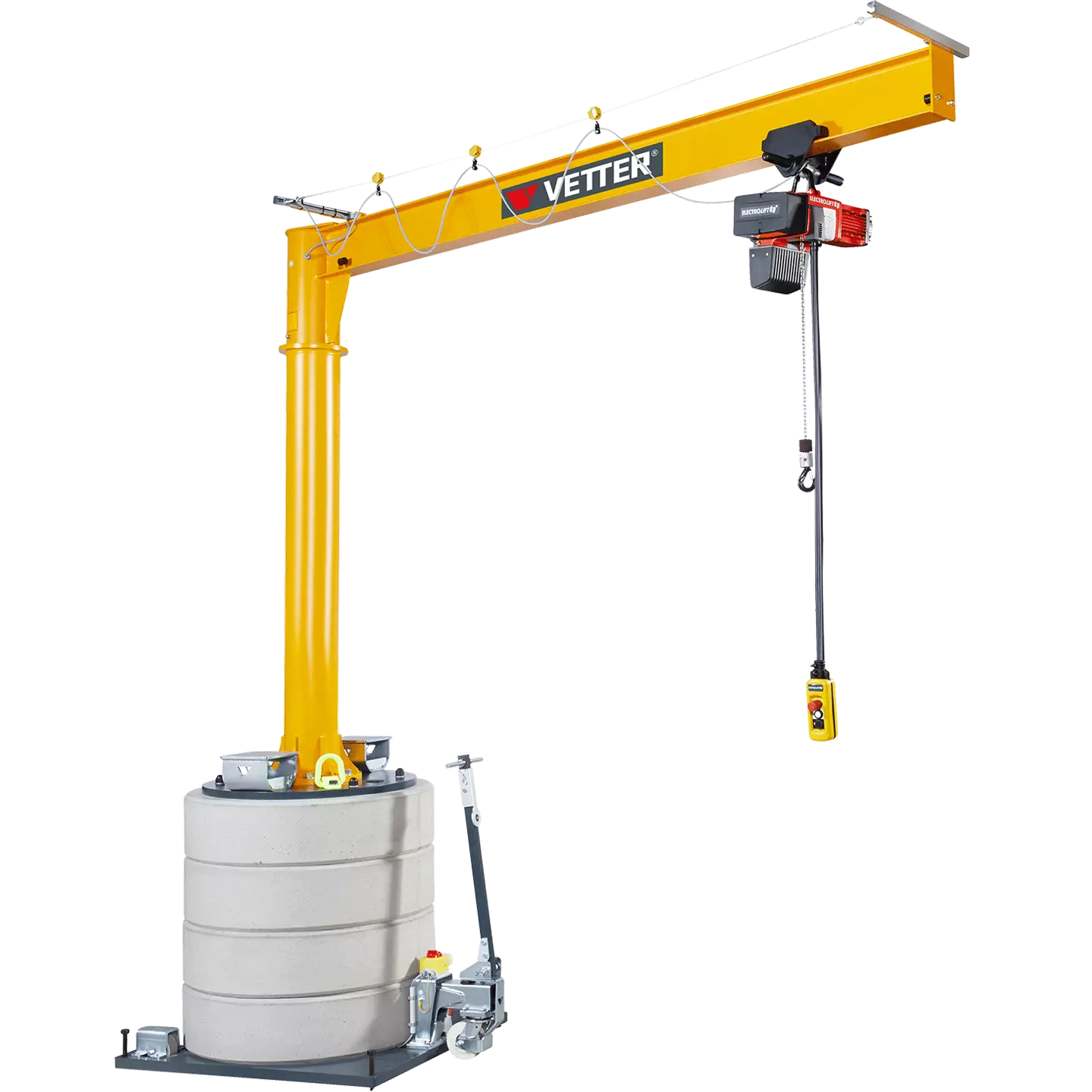 MOBILE SLEWING JIB CRANES
Always in the right place
The mobile slewing jib crane has been designed for flexible indoor use. The foundation is integrated in the crane base enabling quick and easy relocation of the mobile crane using a traversing gear, fork lift truck, or gantry crane. You do not need any anchoring and the slewing jib crane does not need to be dowelled either.
Metal Madrid
11/15/2023 – 11/16/2023
City: Madrid/Spain
Company: VETTER Krantechnik GmbH
STOM-BLECH

&

CUTTING
03/19/2024 – 03/22/2024
City: Kielce/Poland
Company: VETTTER Krantechnik GmbH, RYWAL-RHC
LogiMAT
03/19/2024 – 03/21/2024
City: Stuttgart/Germany
Company: VETTER Krantechnik GmbH
MACH-TOOL
06/04/2024 – 06/07/2024
City: Posen/Poland
Company: VETTTER Krantechnik GmbH, RYWAL-RHC