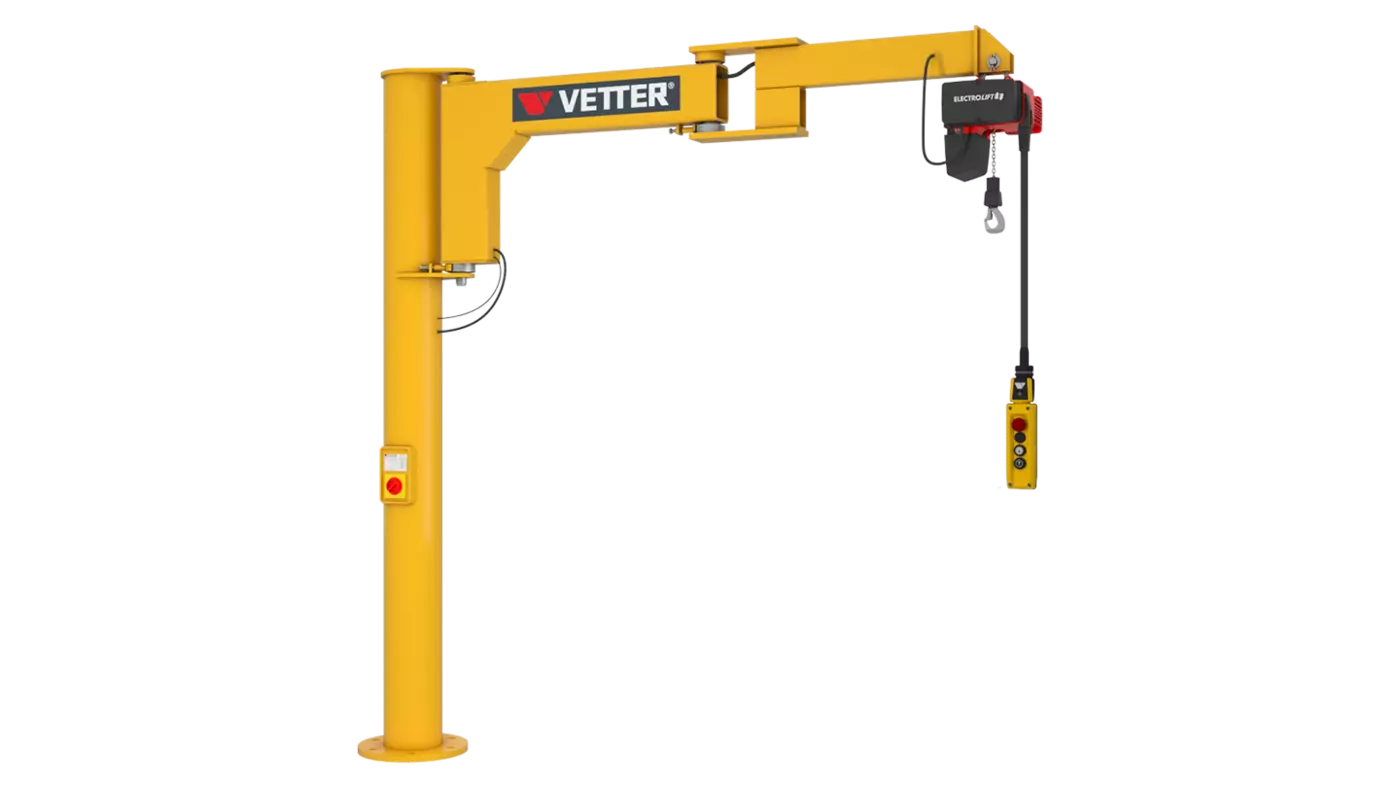 Column-mounted handling crane

Type BS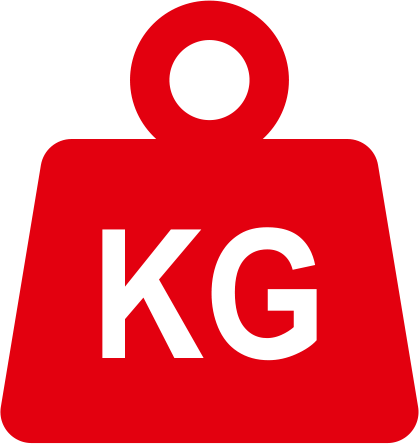 Capacity: 63 - 250 kg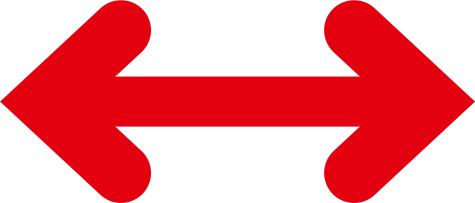 Outreach: 2000 - 4000 mm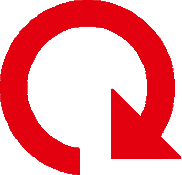 Slewing range: 250° (300°/300°)
Tip The DowelPlate system VAS2 can be used to fasten the crane.
Product highlights
Articulating jib arm reaches every corner of the workspace
Easy slewing operation with pivot resistance regulator as standard feature
Compact design, perfectly suitable for feeding of machines and machining centres or installation of machines
Large effective lifting height
Column height and jib arm length can be adjusted to conditions on the spot
Easy to install thanks to dowelling on concrete floor (optional)
The articulating one
The column-mounted handling crane BS has been designed for safe and quick handling of workpieces, tools, or small parts and features a capacity of up to 250 kg.
The articulating jib arm enables you to easily and precisely reach every corner of the workplace – the crane virtually slews around the corner. Due to its compact design, the articulating jib arm features a maximum lifting height and is perfectly suitable for feeding of machines and machining centres. It is even possible to mount it directly on a machine. The handling crane BS perfectly meets your requirements since column height and jib arm length can be adjusted individually.
Regarding fastening options, you can make your individual choice from comfortable dowelling on concrete floor using the patented VETTER DowelPlate system VAS2, fastening on foundation using anchors, TopAnchor, or CompactAnchor, and base flange for fastening on a steel structure.
Moreover, we offer chain hoists ELECTROLIFT® with base fastening option providing for optimum utilisation of space in confined areas and preventing the chain from swinging as well as various accessories.
This type of slewing crane is also available as wall-mounted slewing jib crane.
Technical data
| | |
| --- | --- |
| Capacity: | 63 - 250 kg |
| Outreach: | 2000 - 4000 mm |
| Jib clearance: | 850 - 3550 mm |
| Total height: | 1050 - 3750 mm |
| Slewing range: | 250° (300°/300°) |
| EN 13001 Hoisting class: | HC2 |
| EN 13001 Stability class: | S2 |
| Slewing: | By hand |
| Hoist: | Chain hoist |
| Installation location: | Indoor |
3D-Ansicht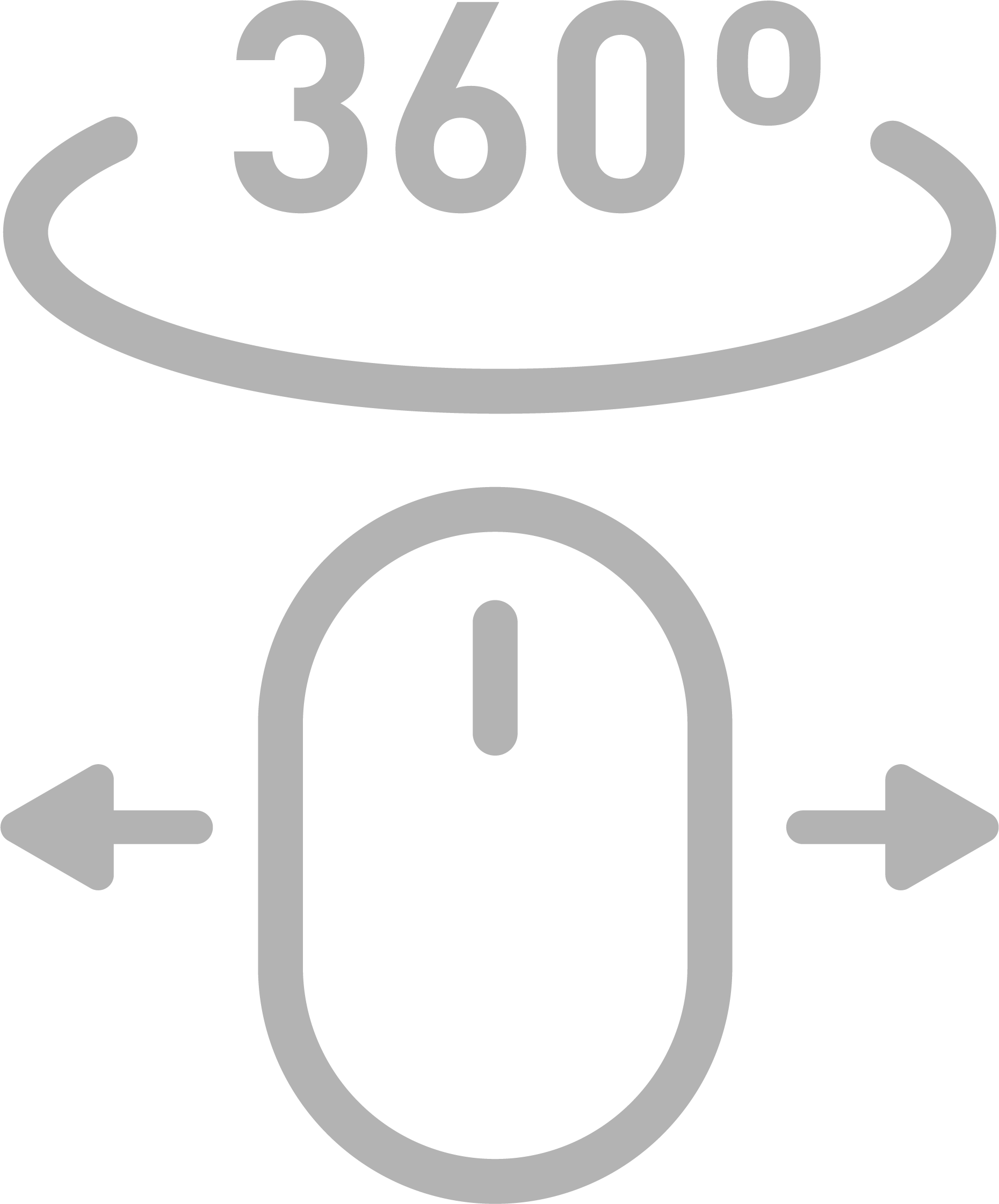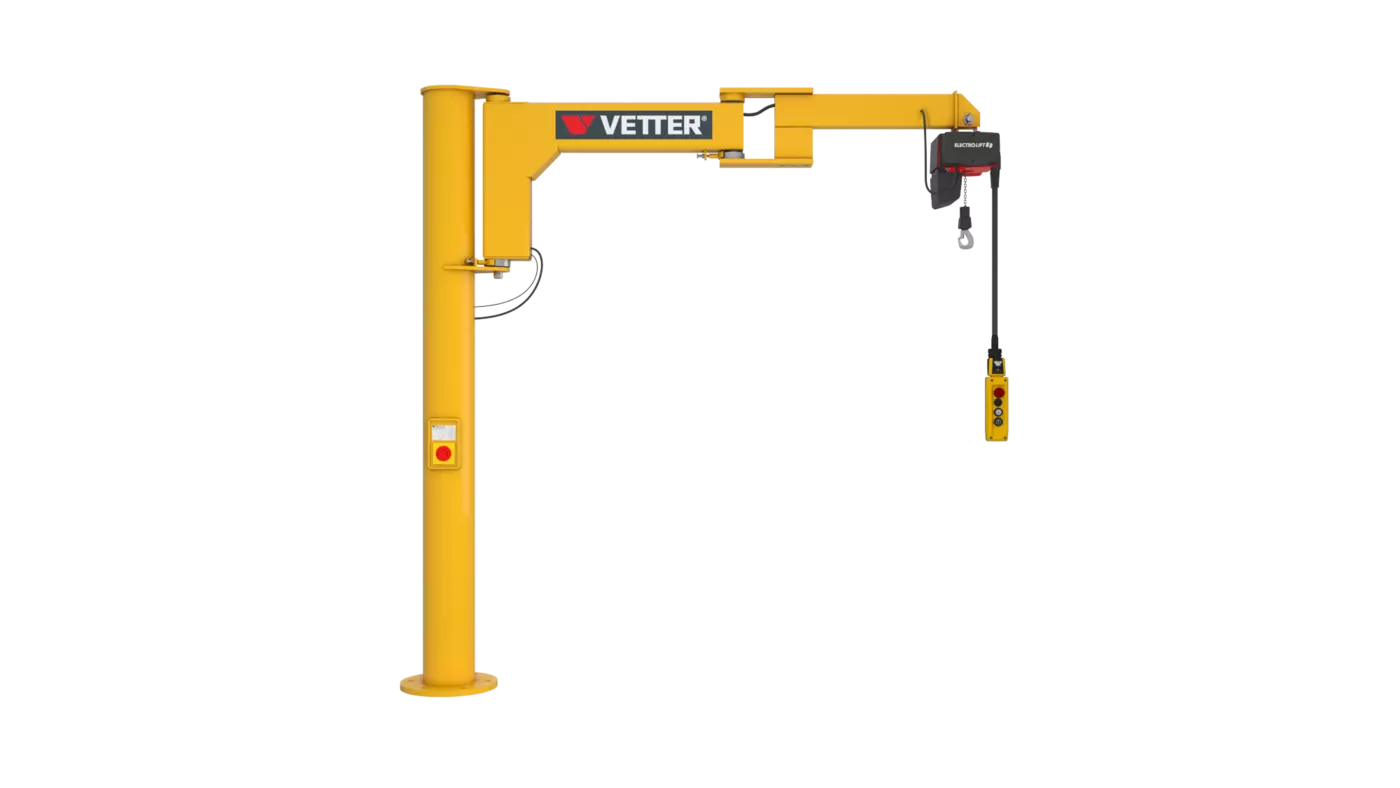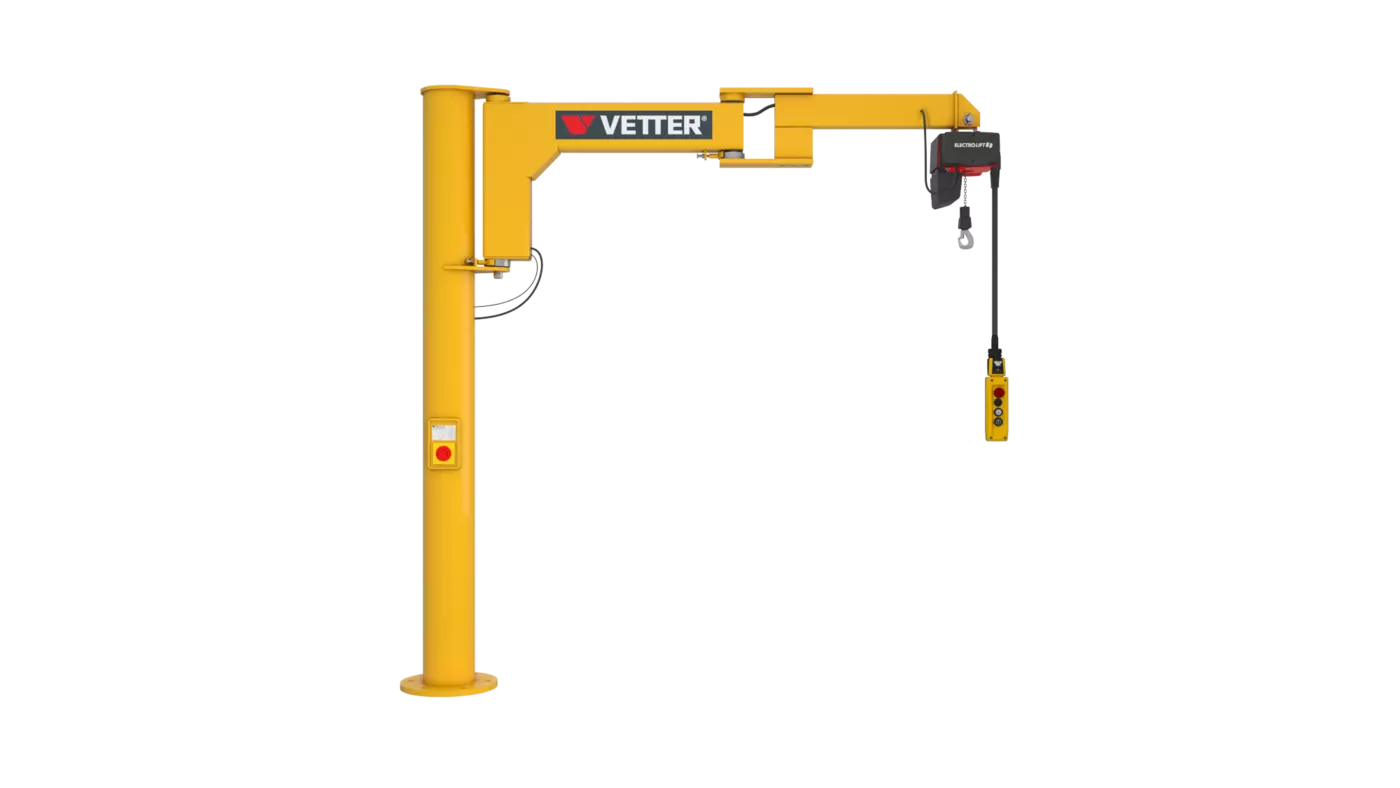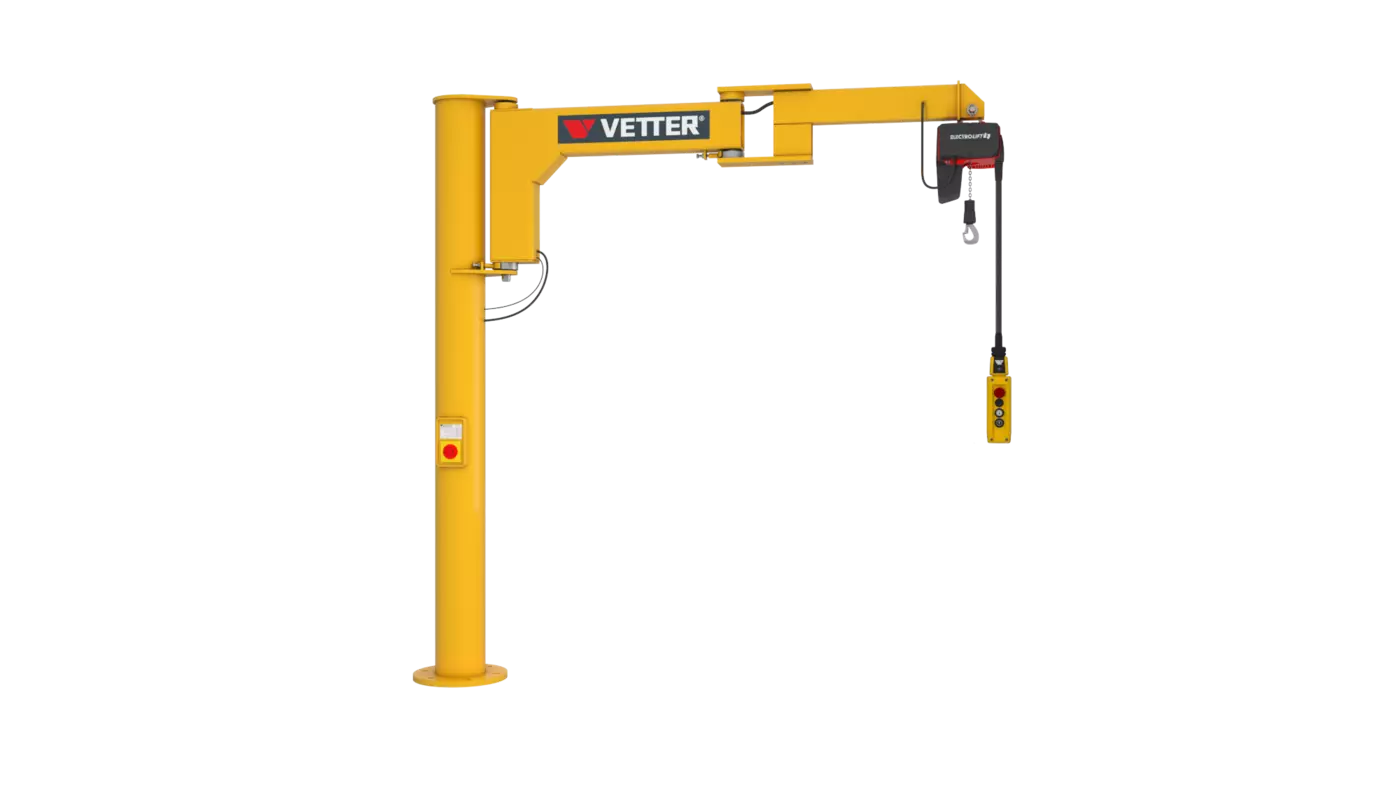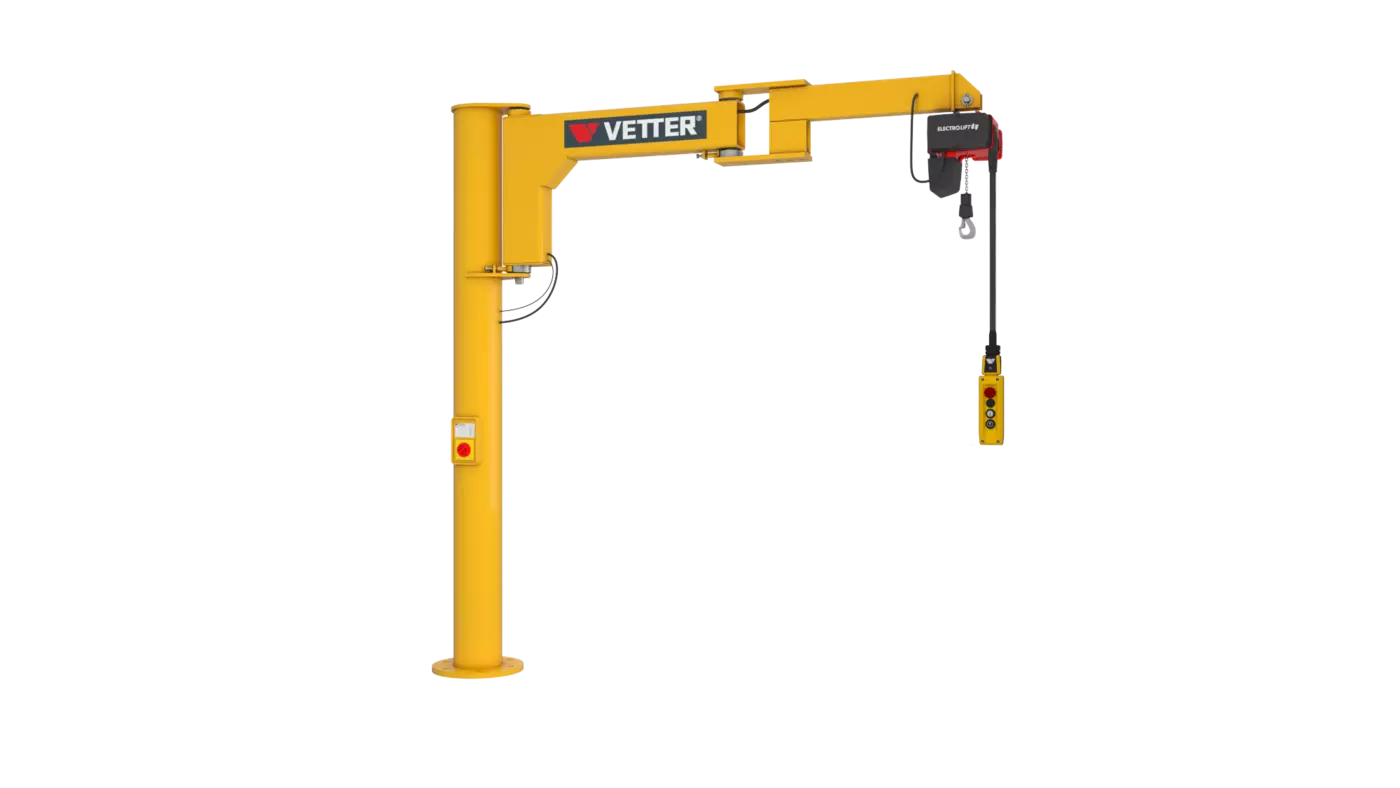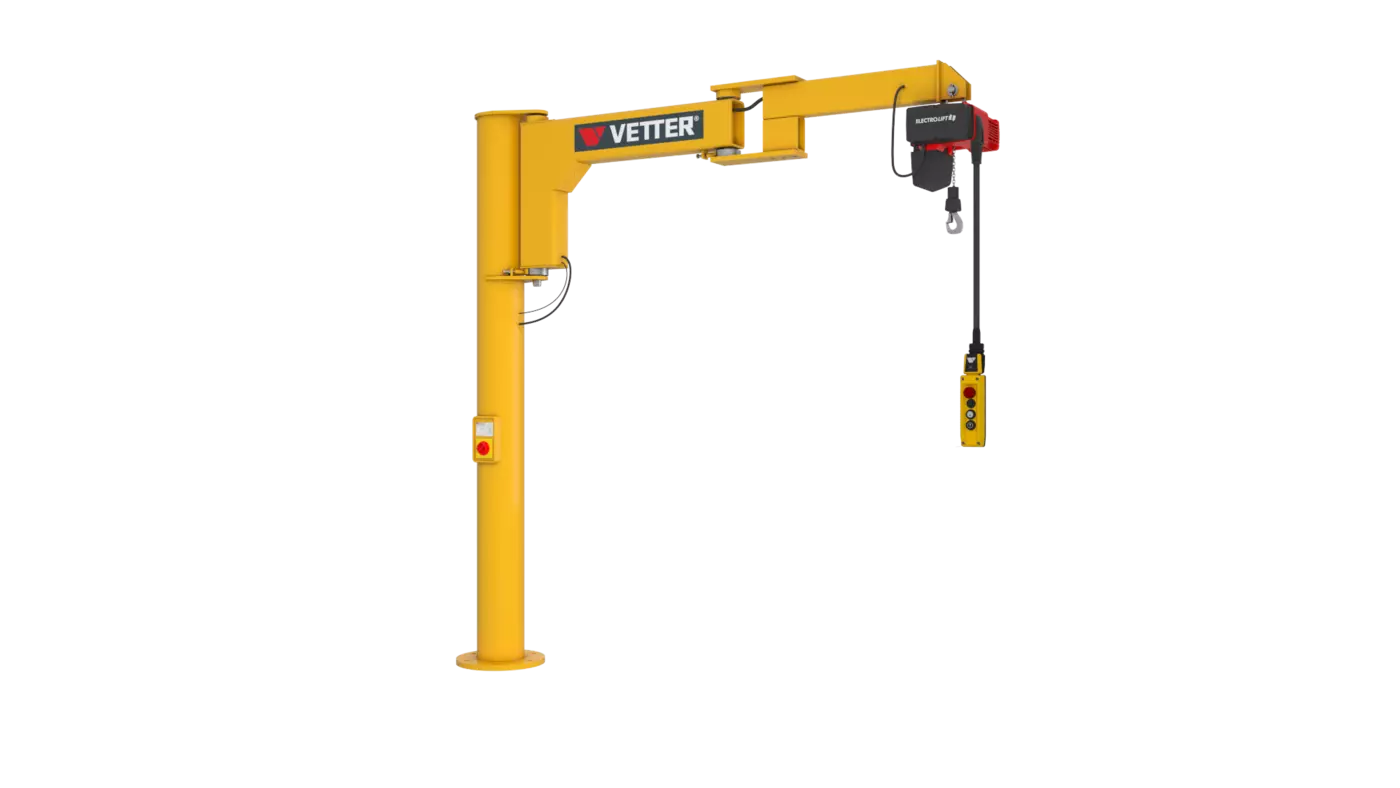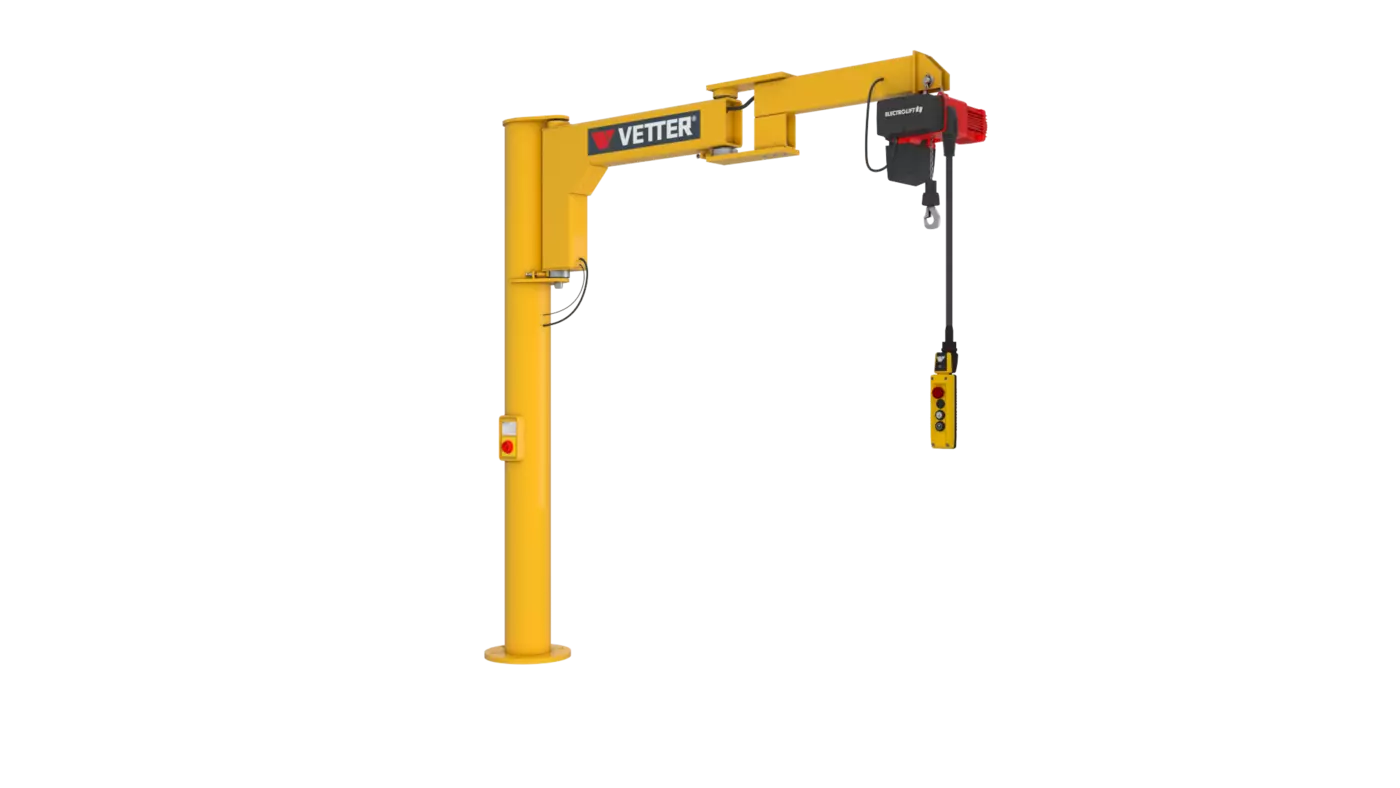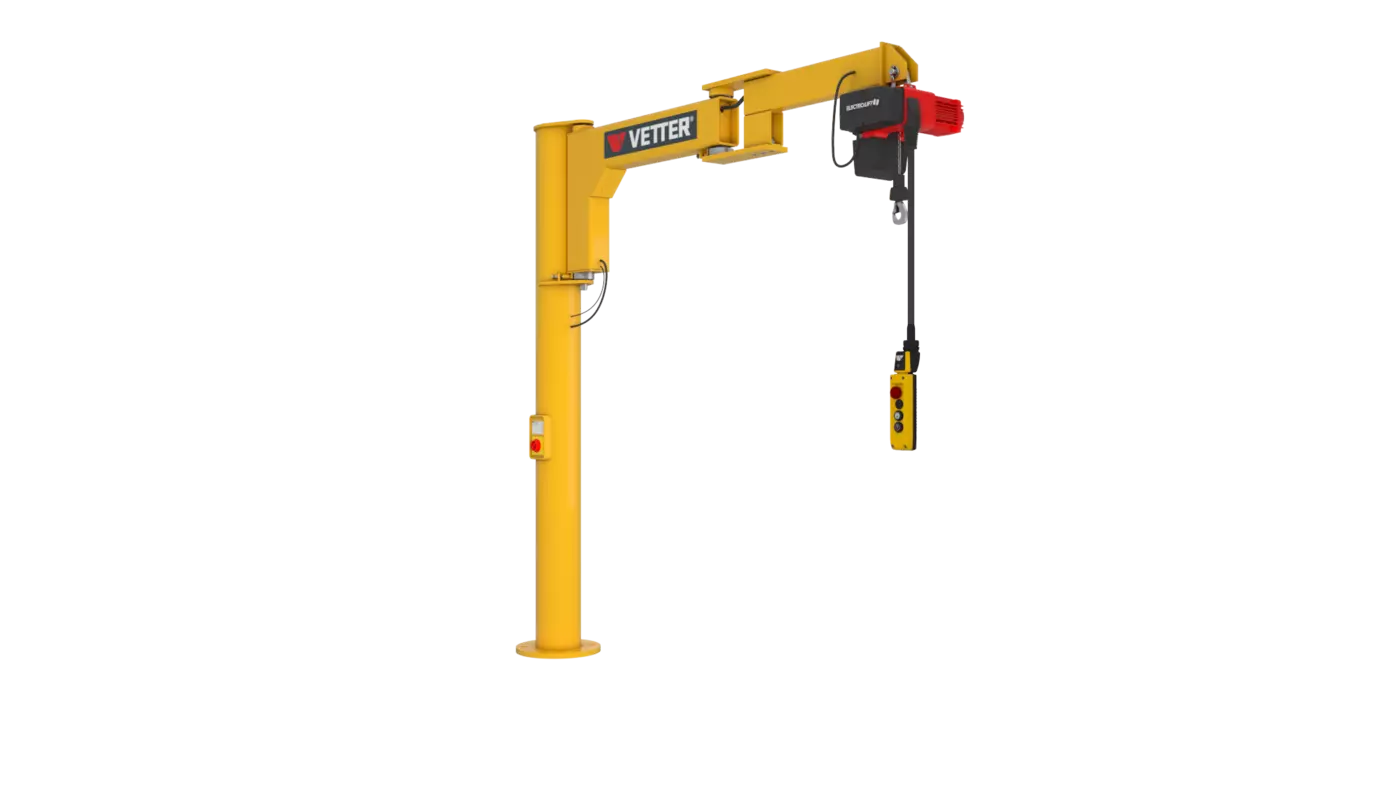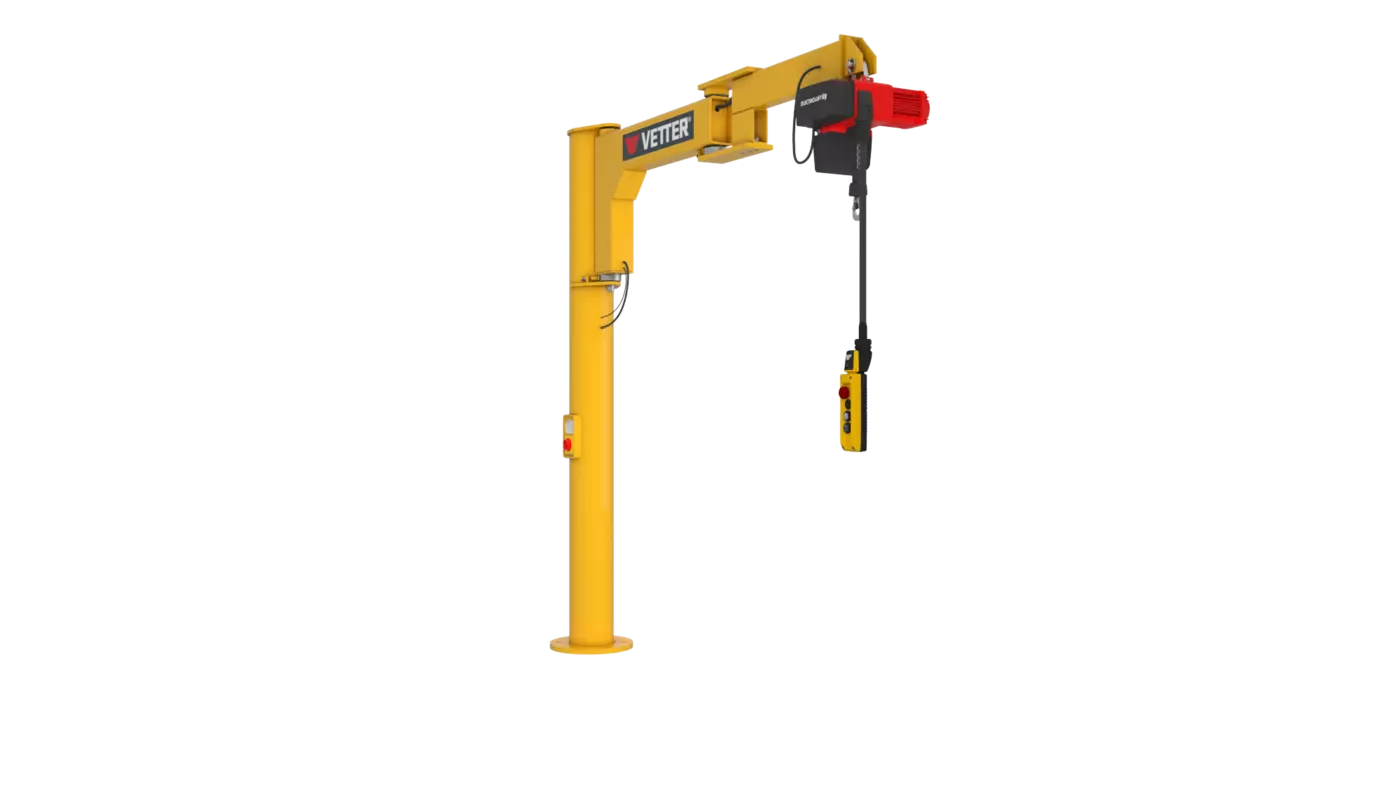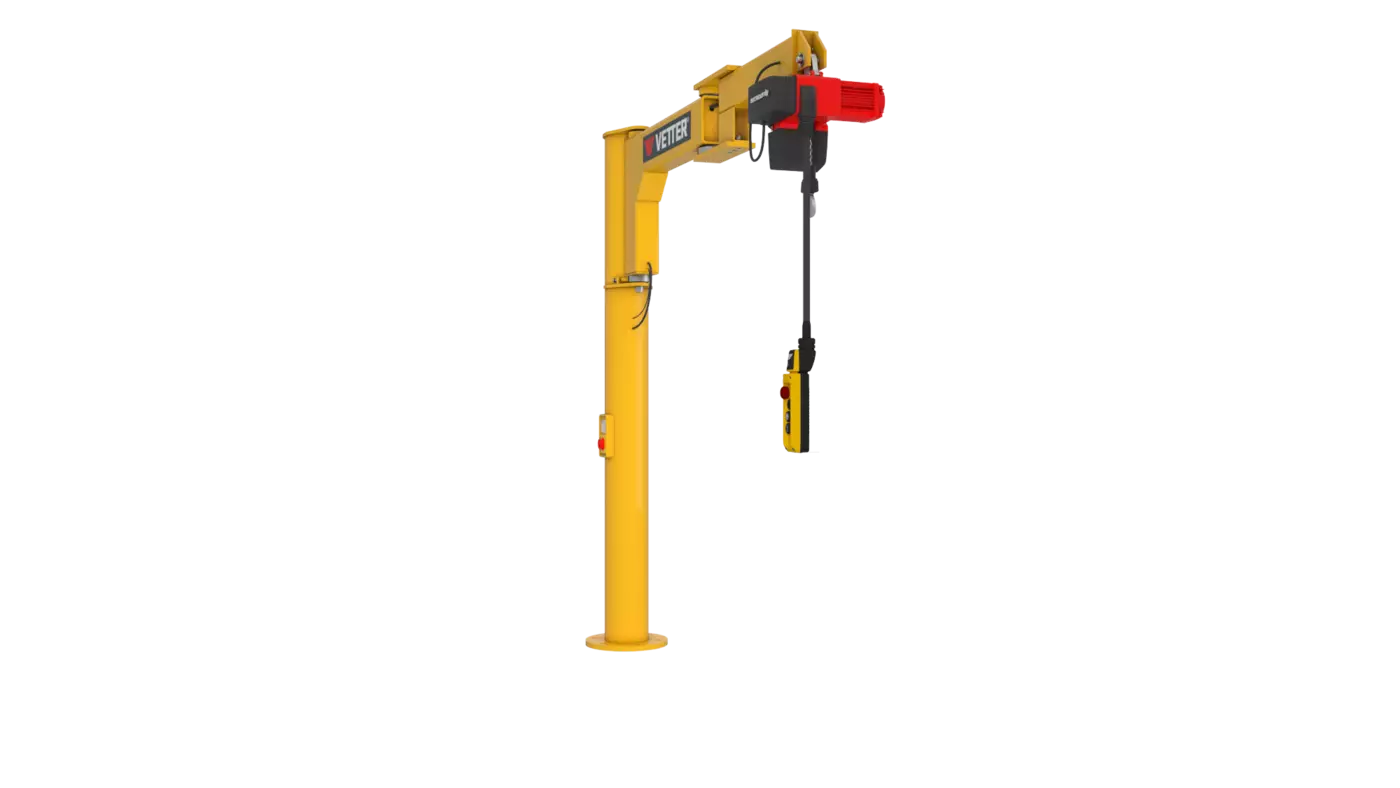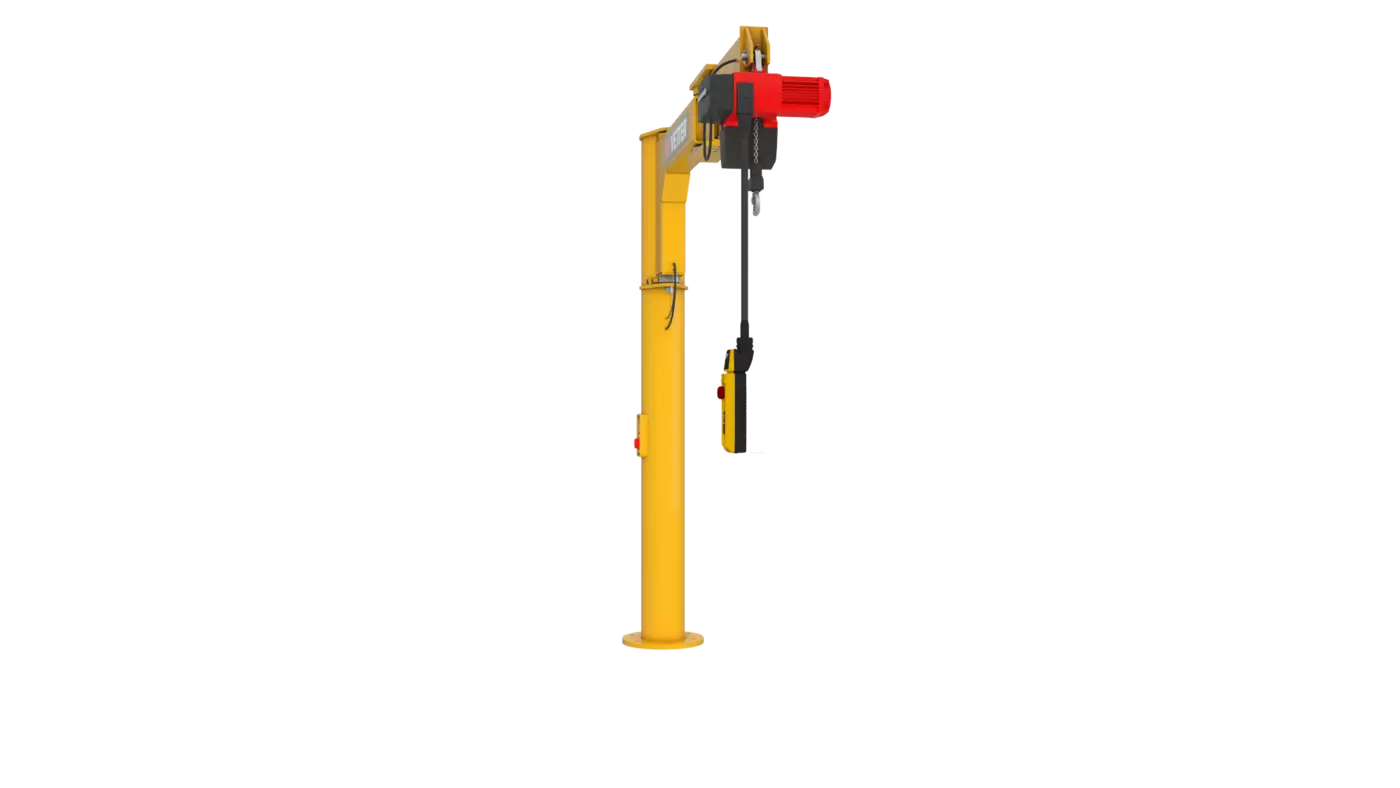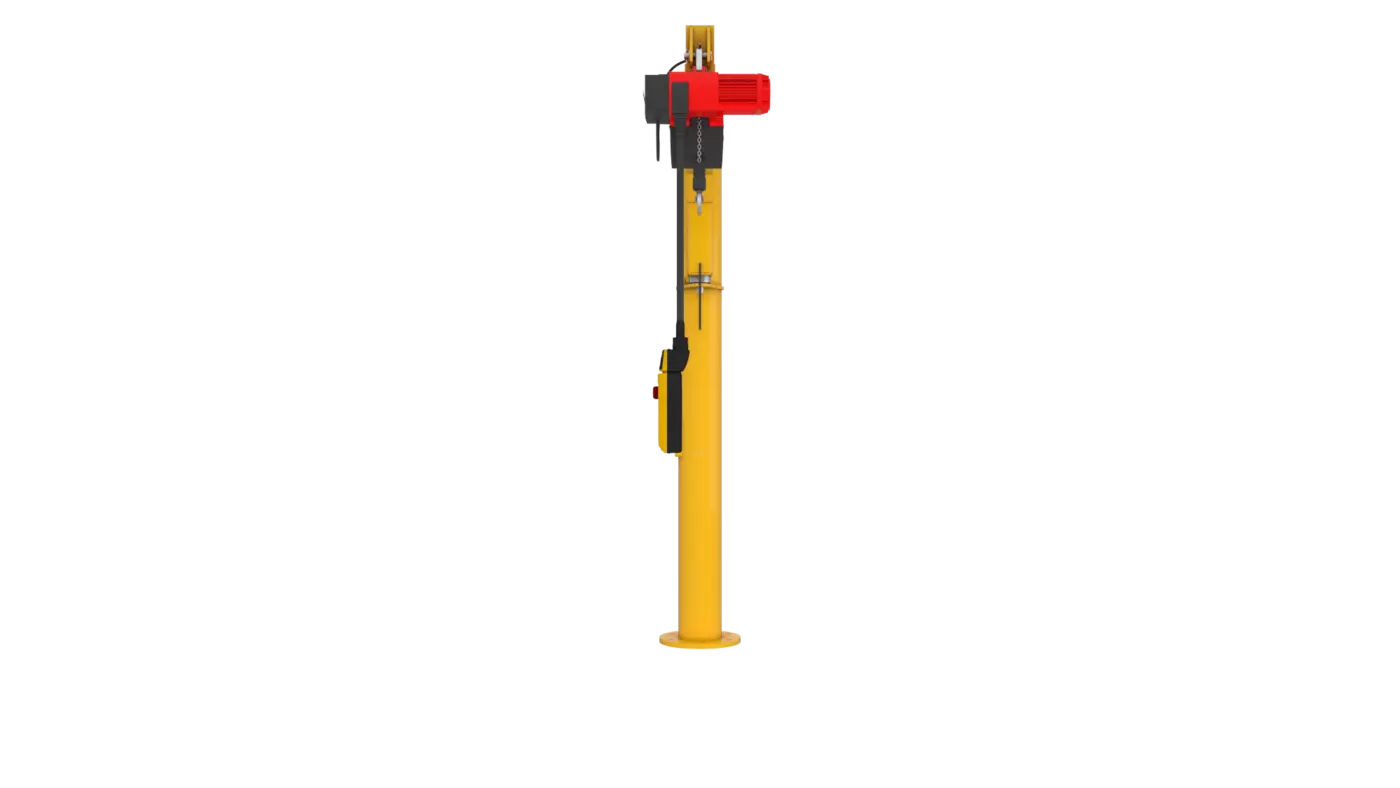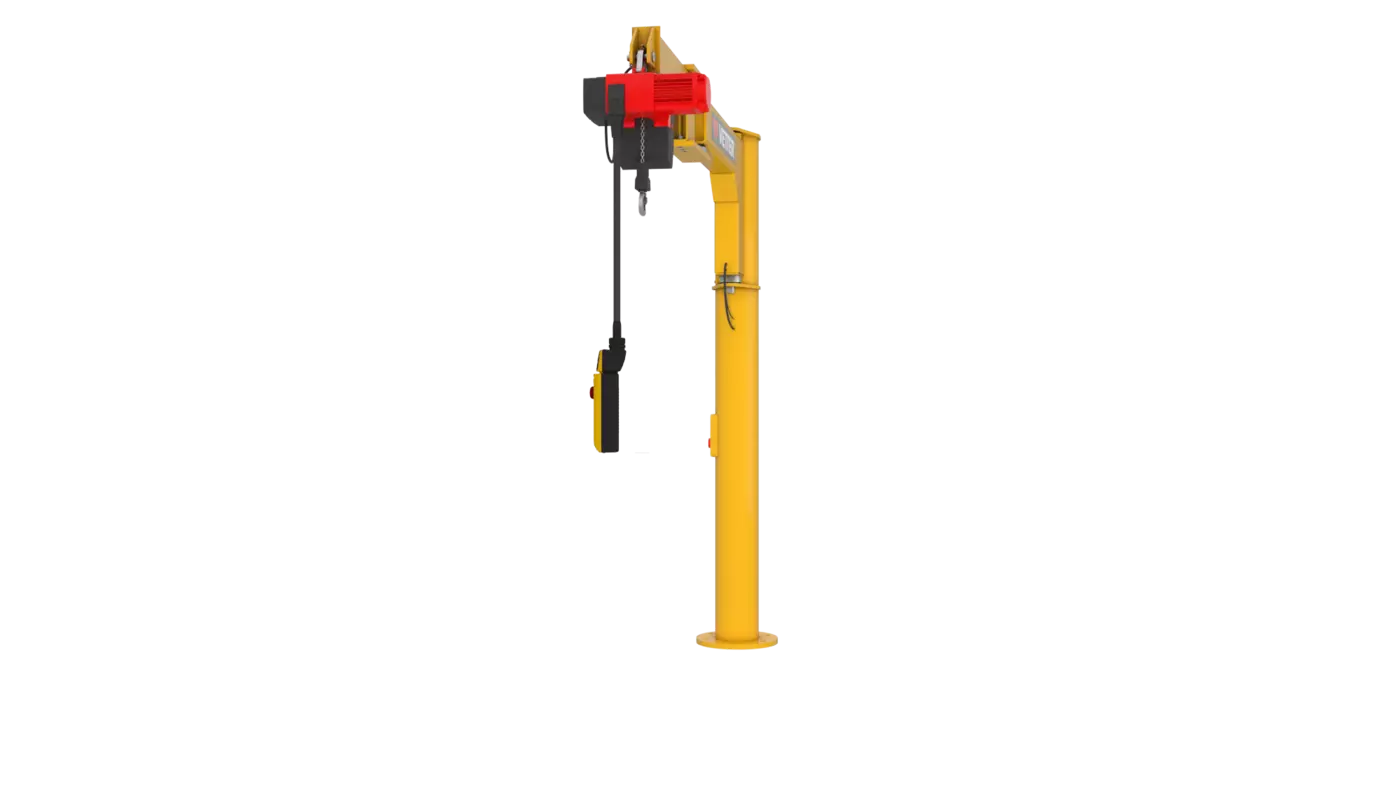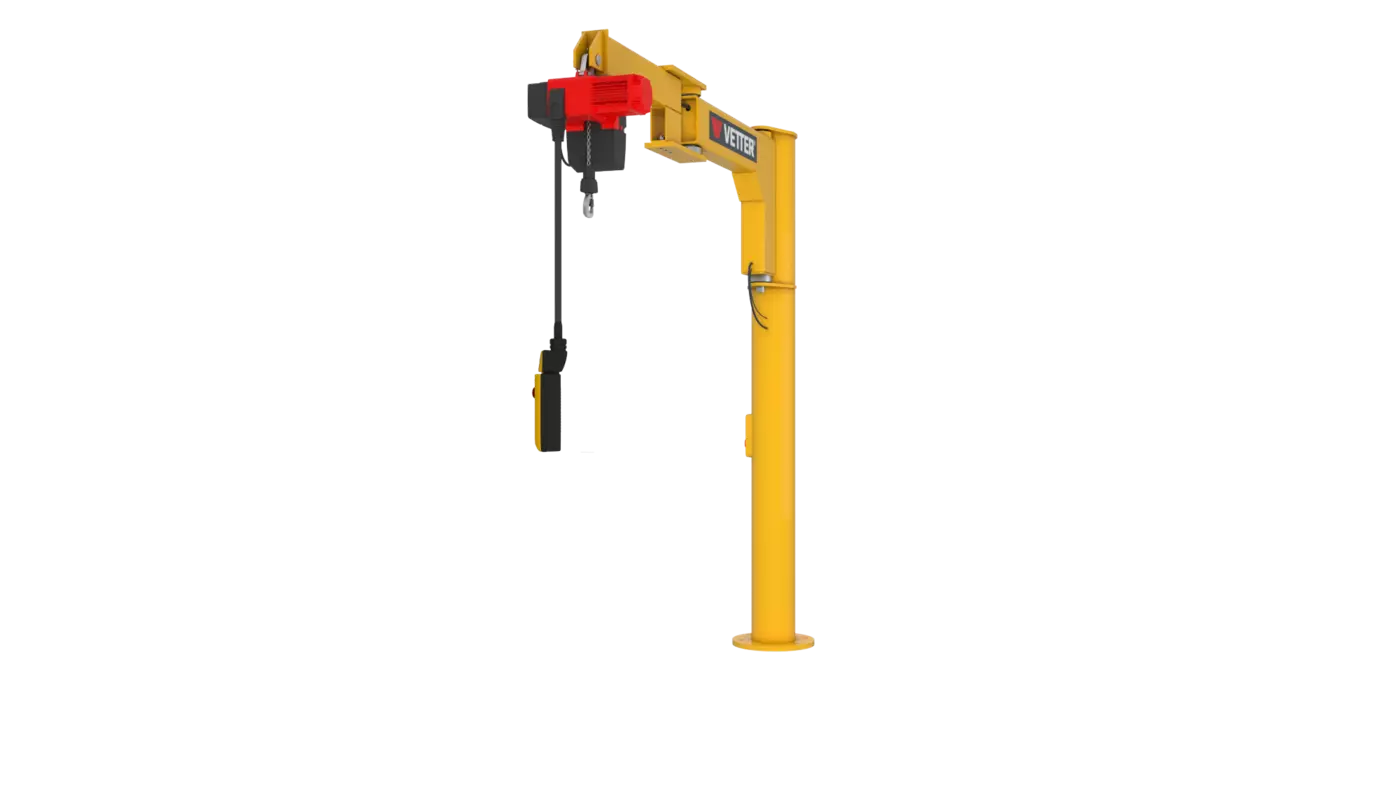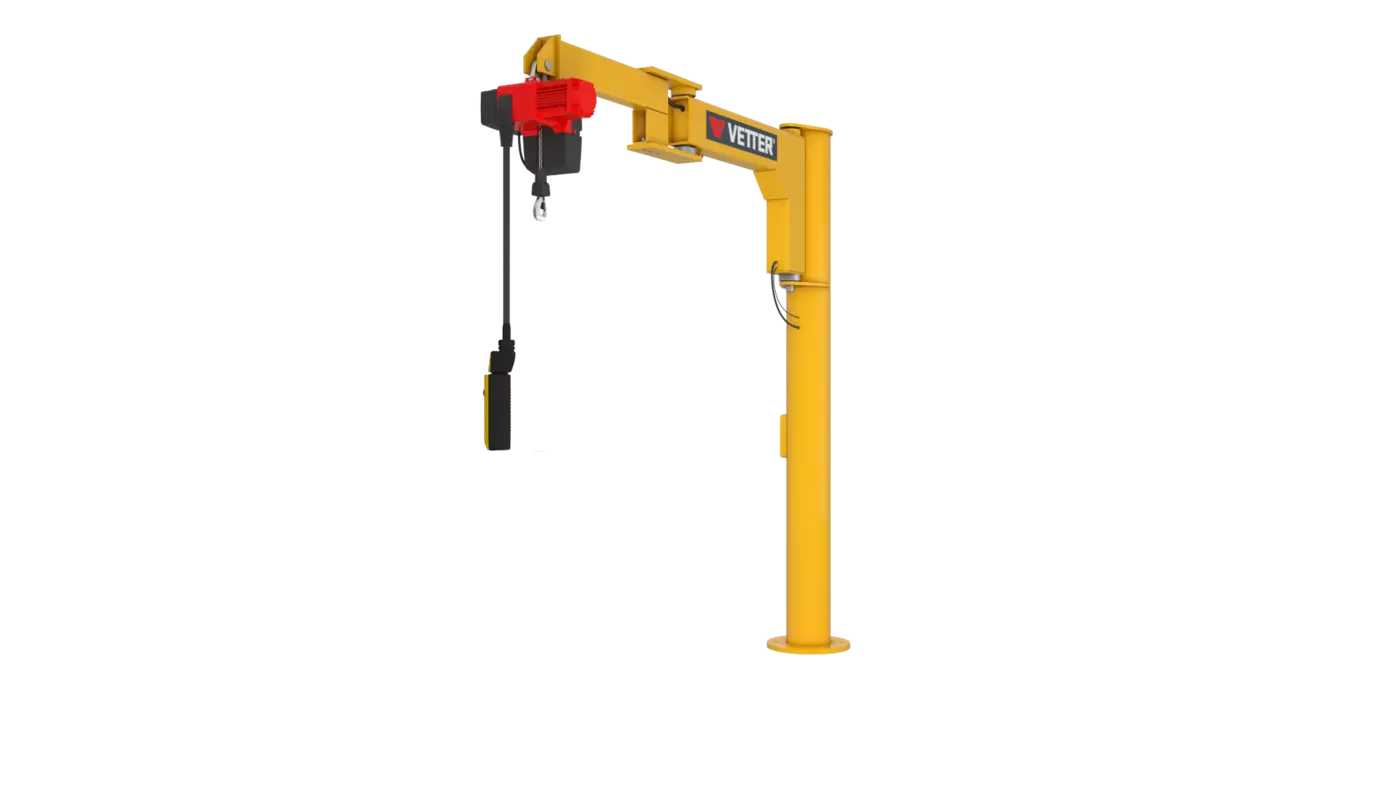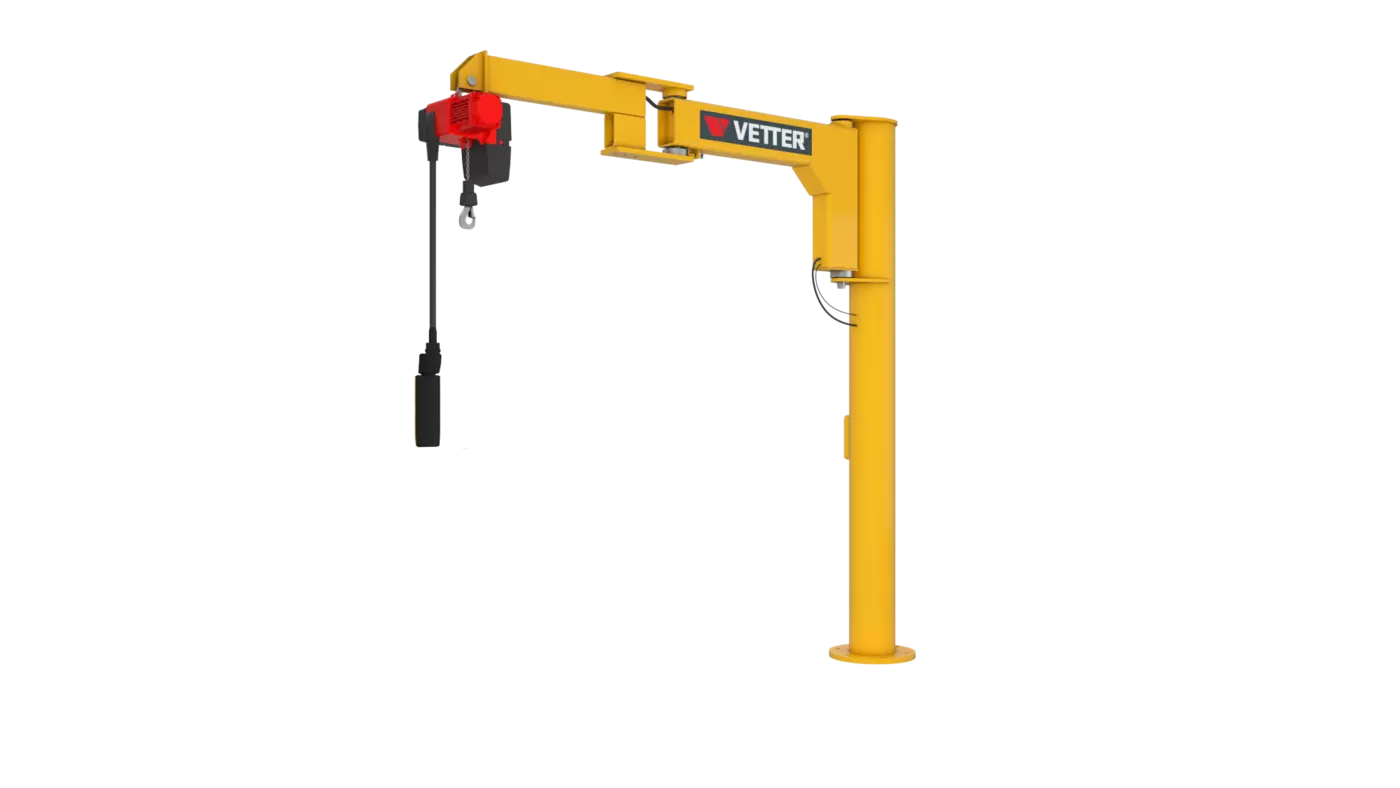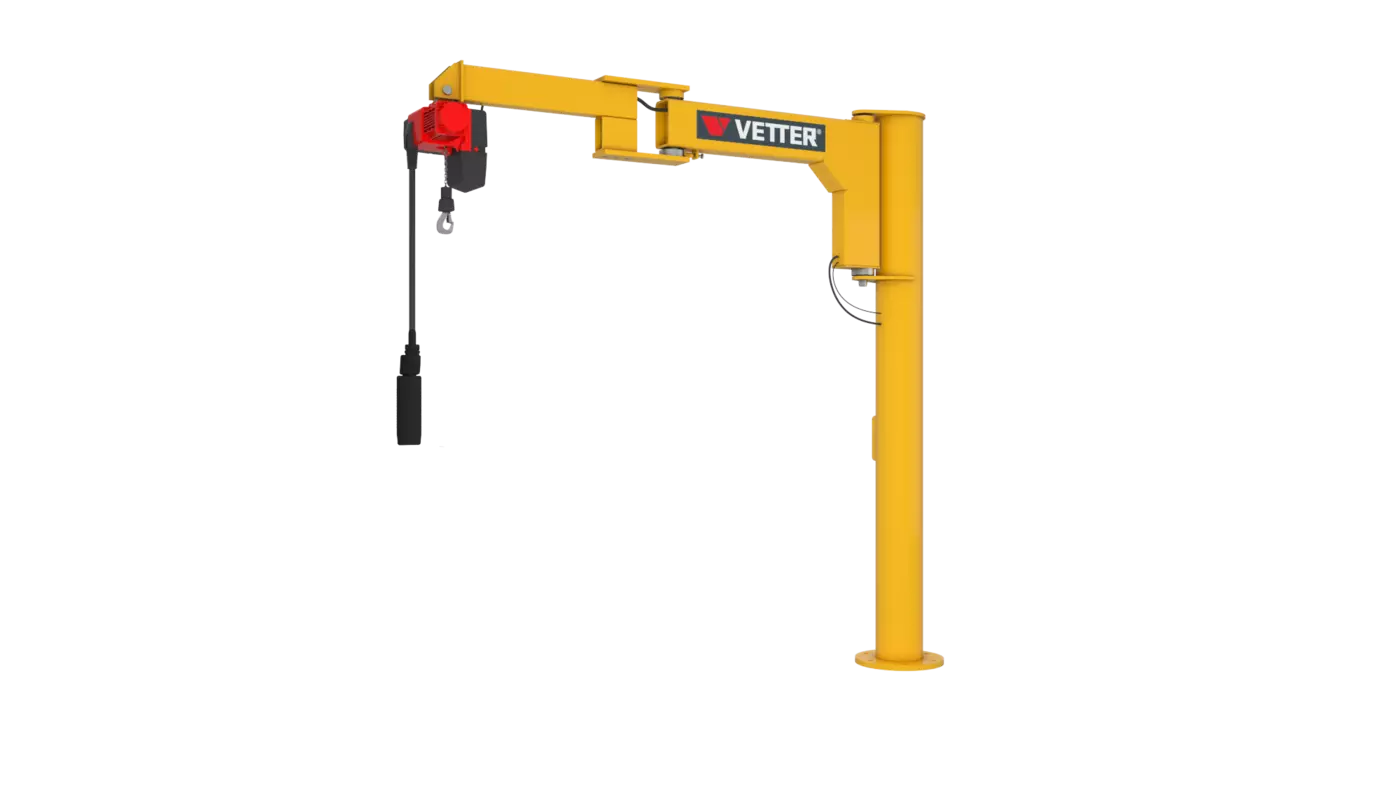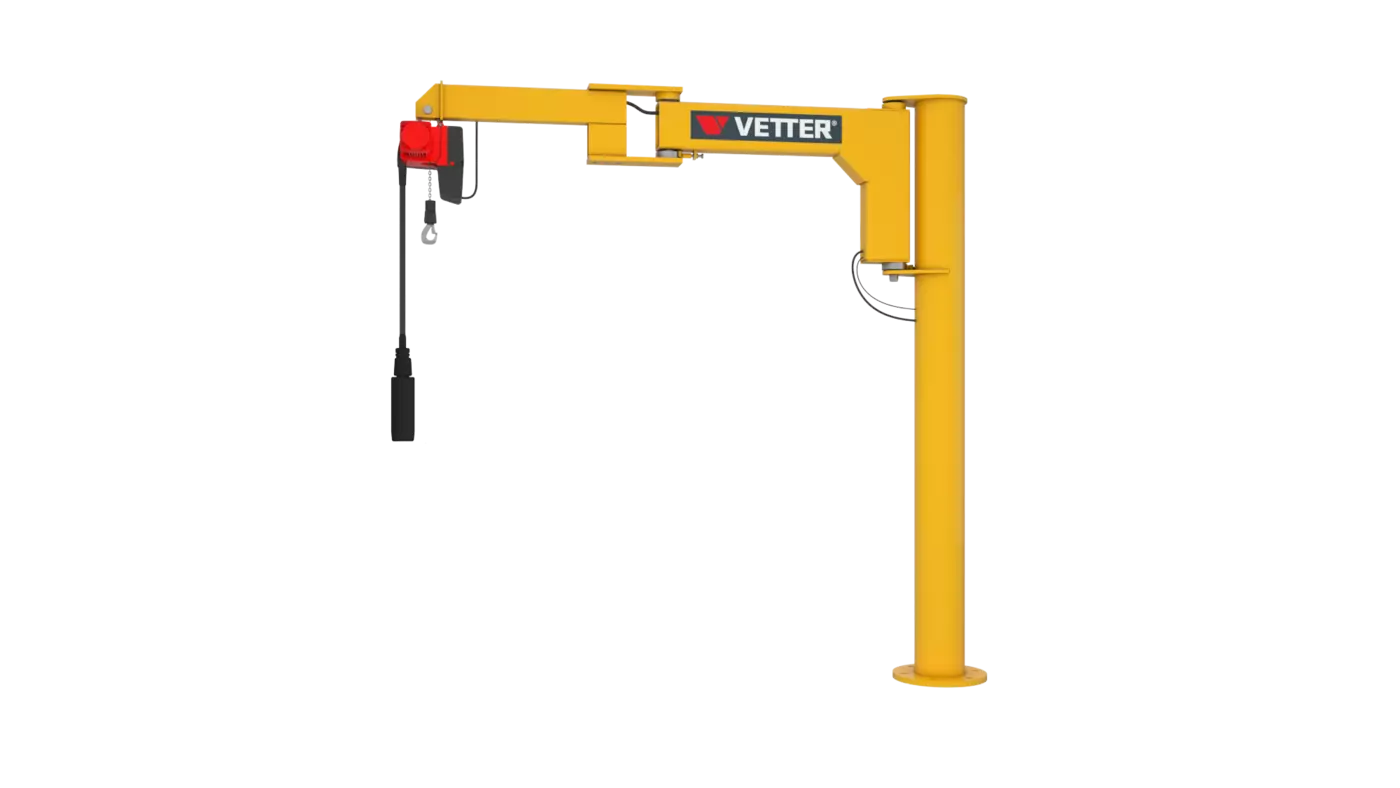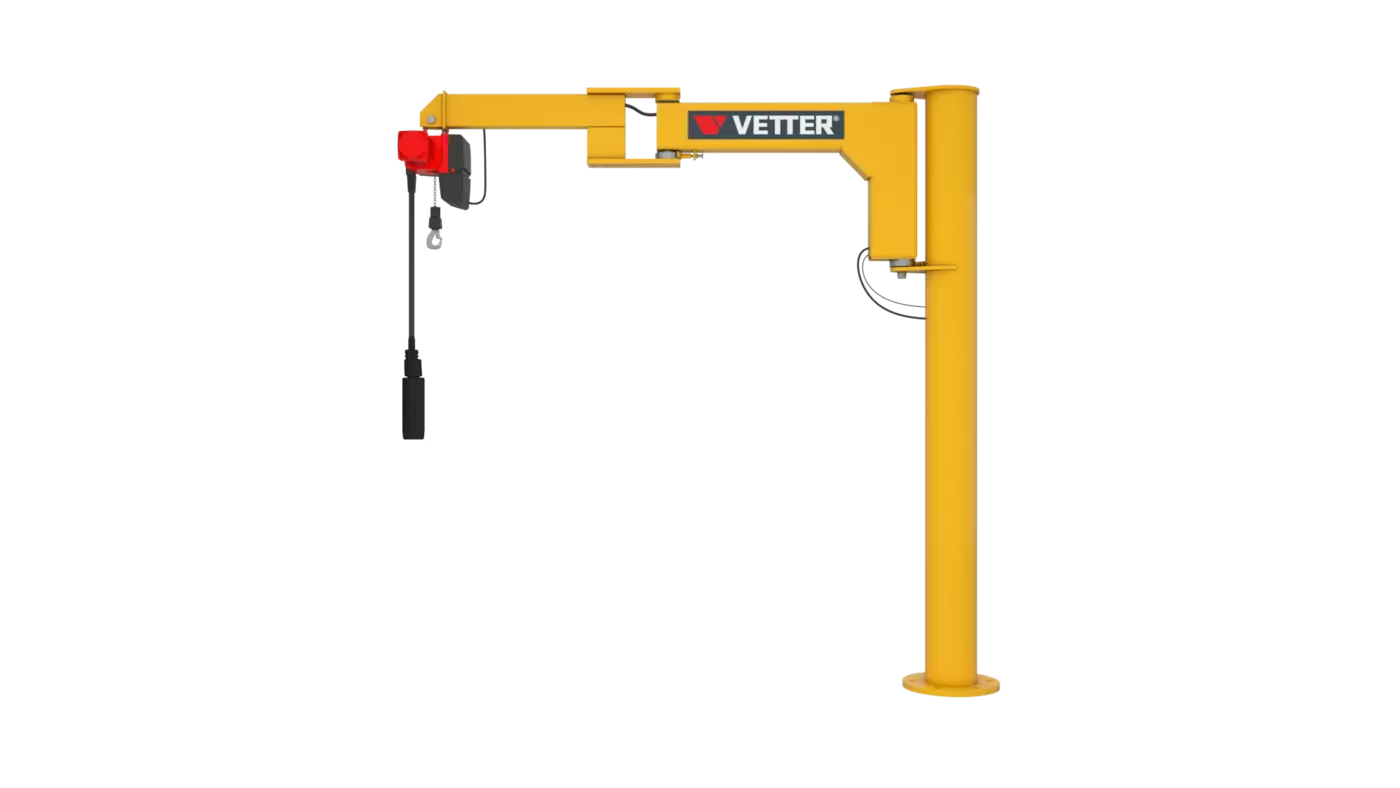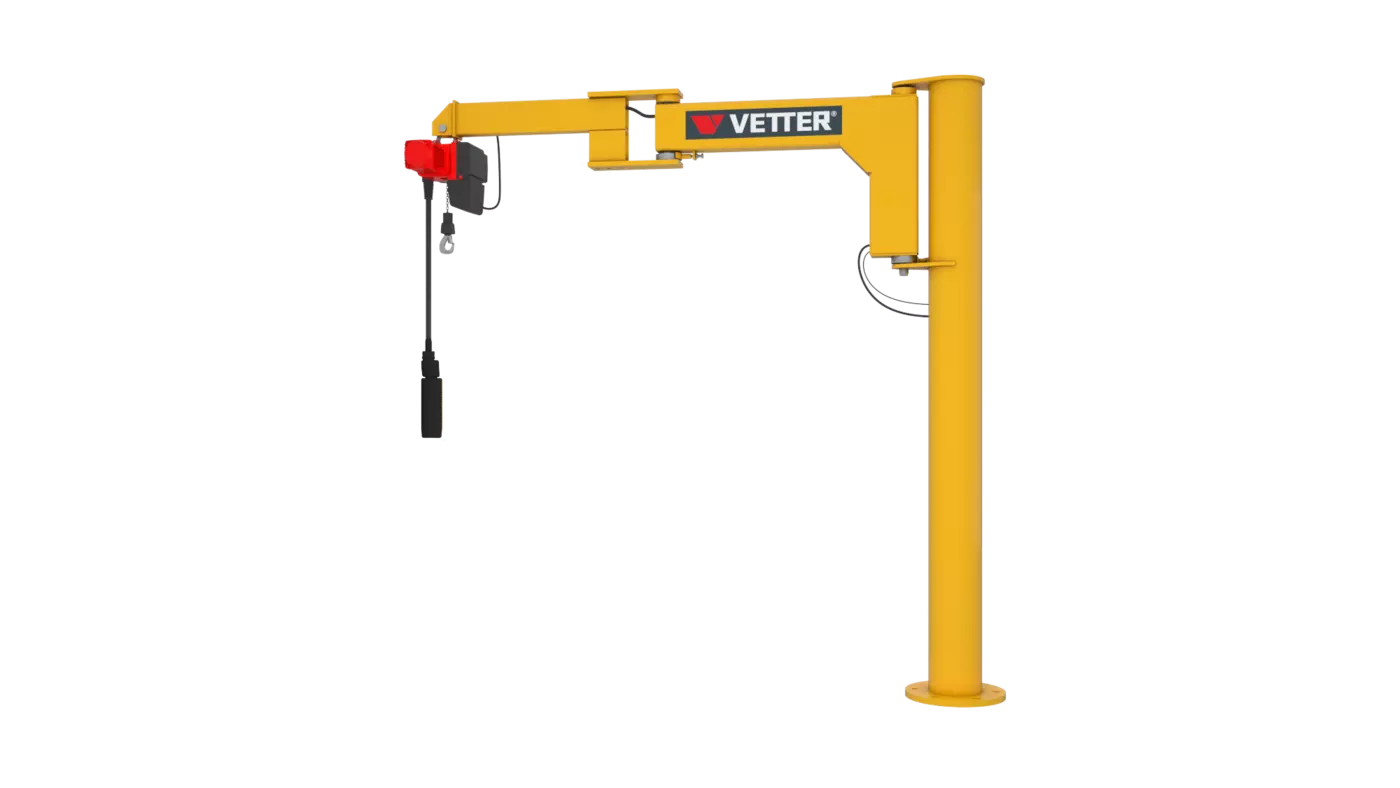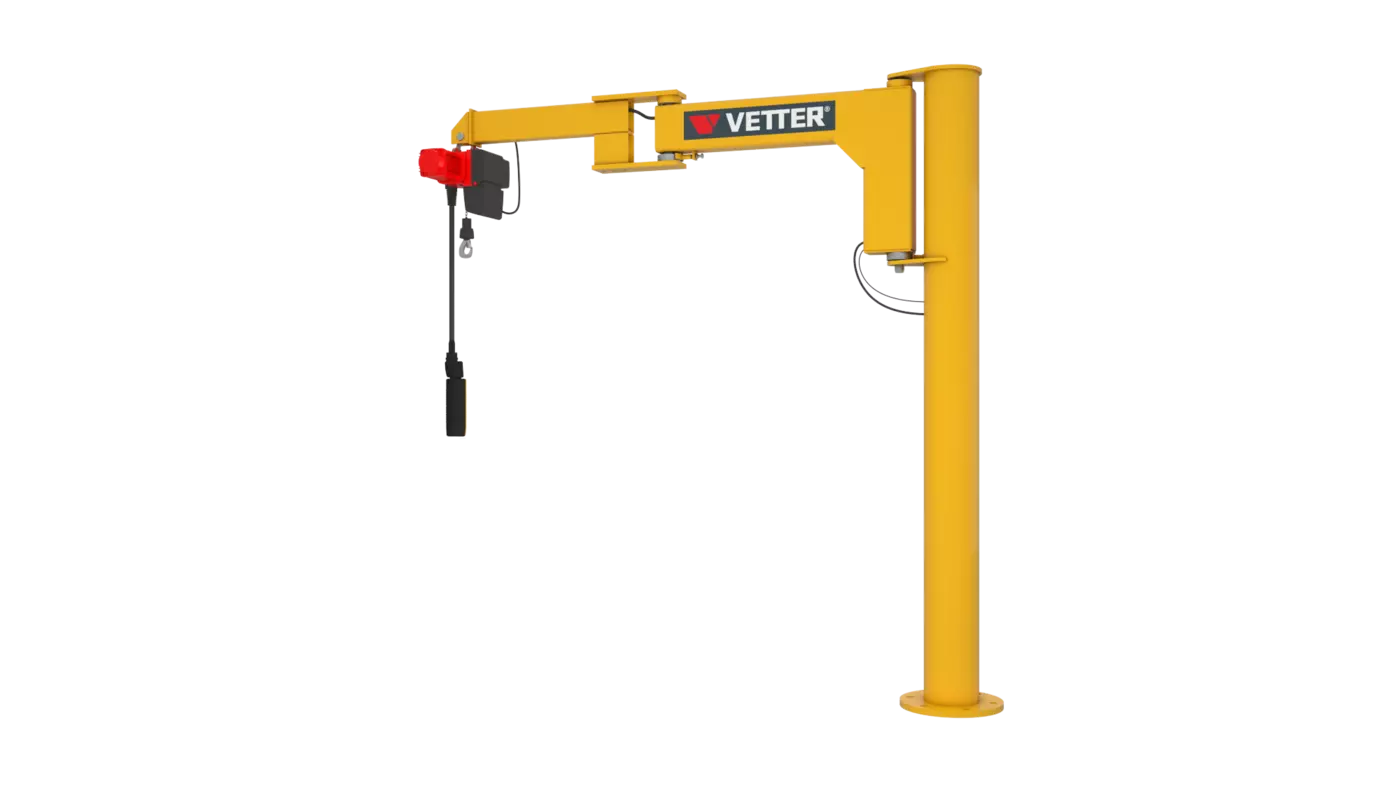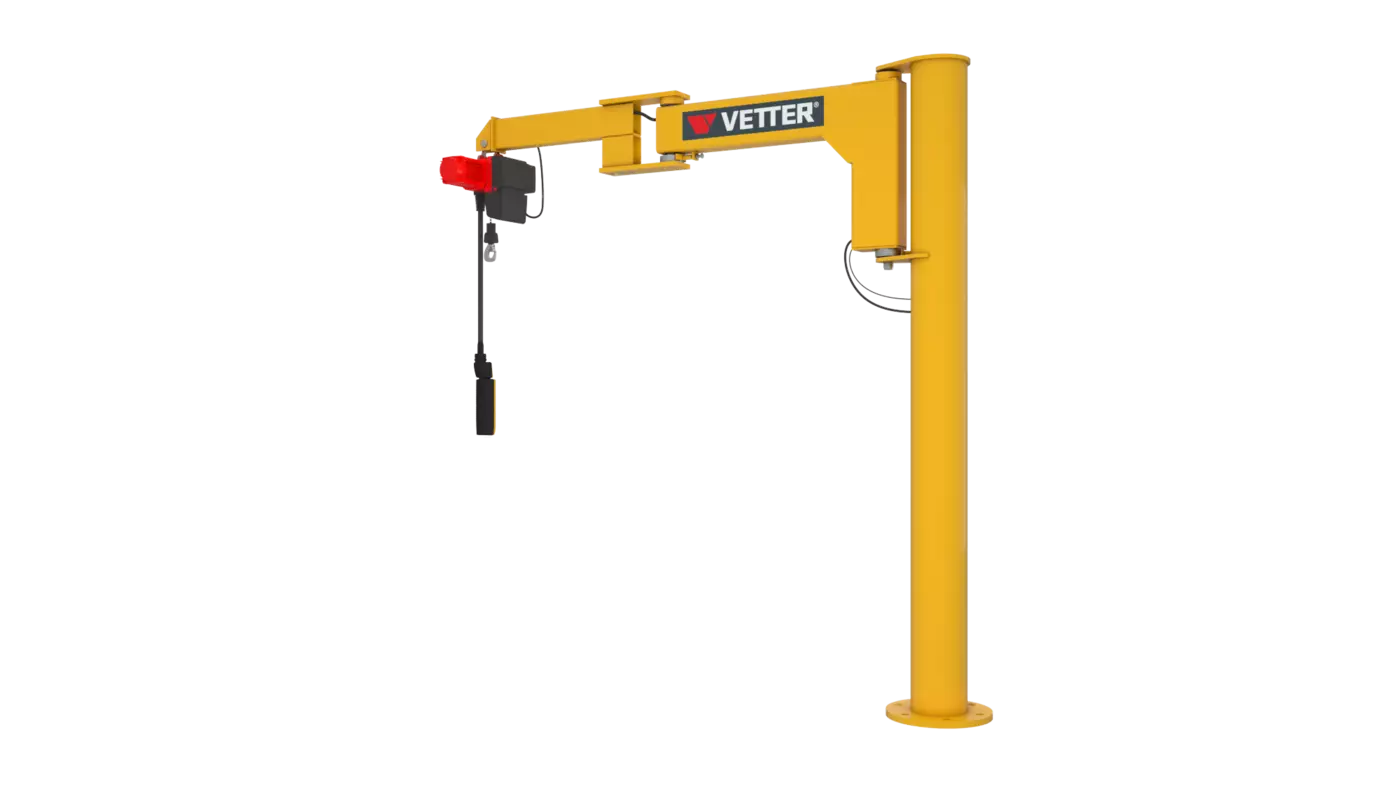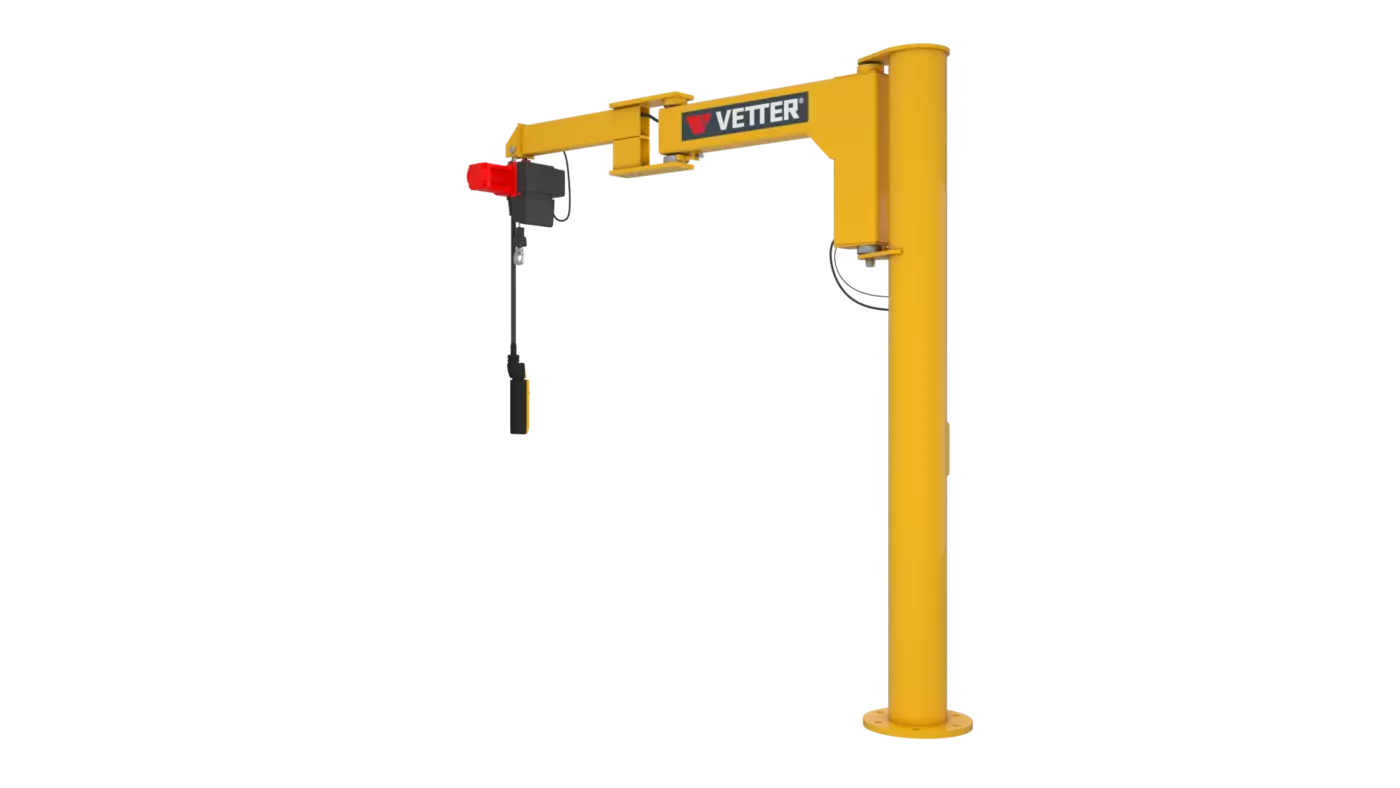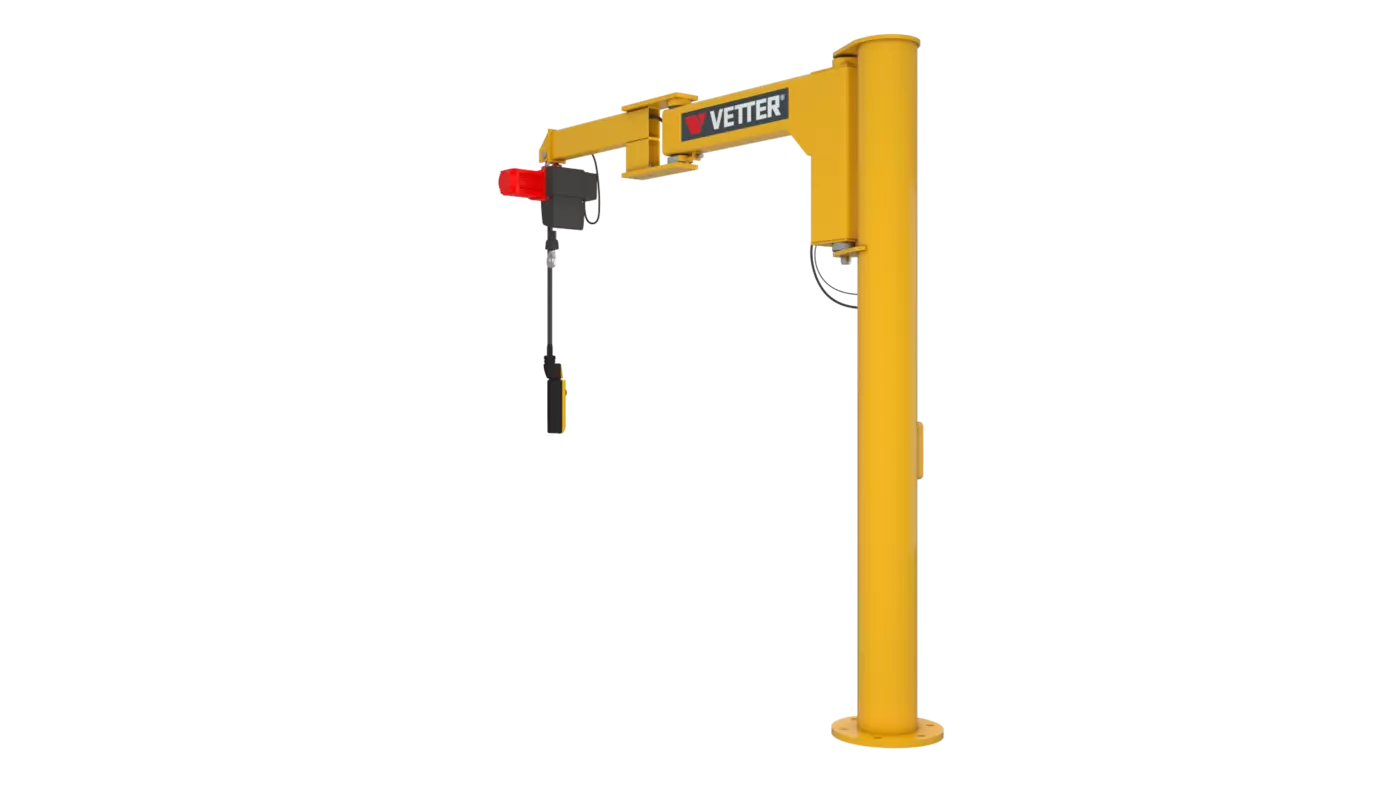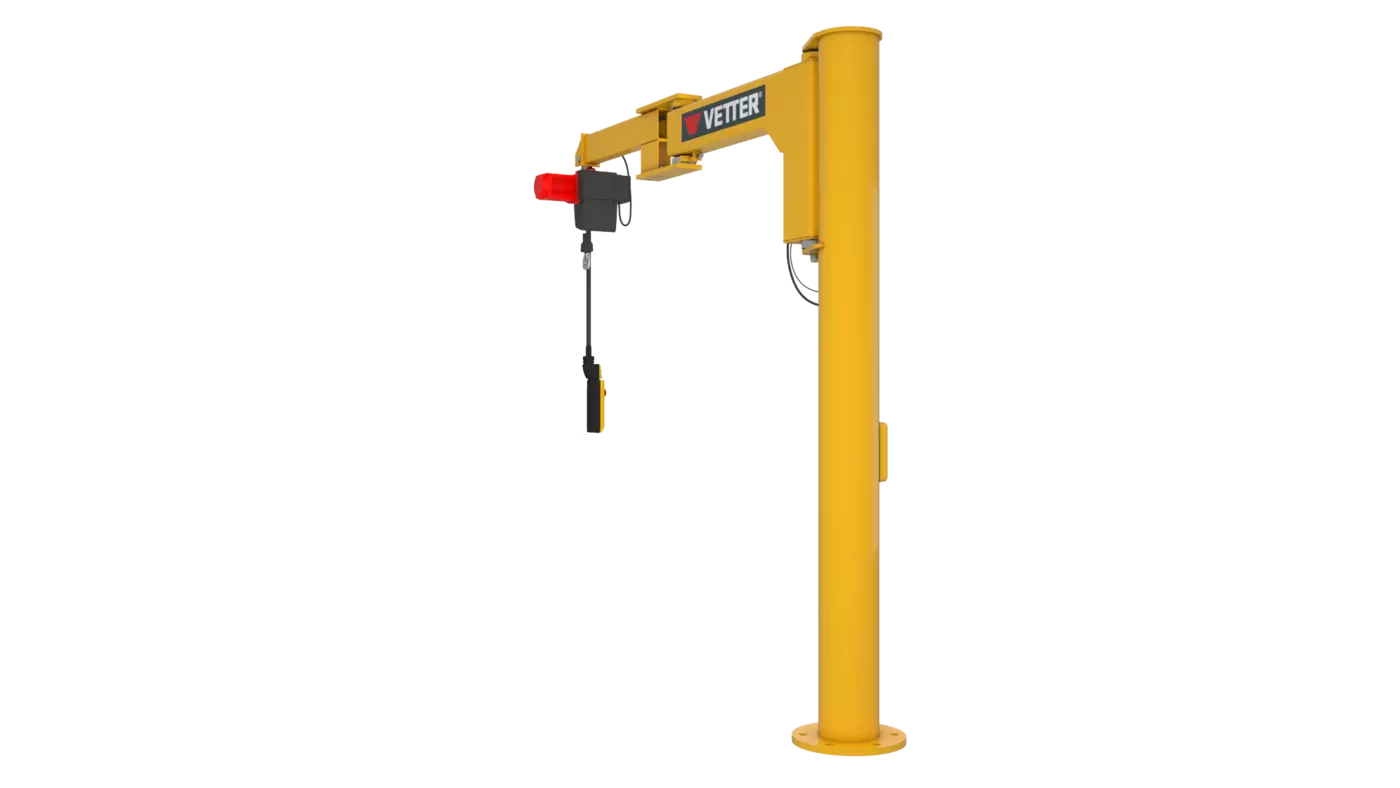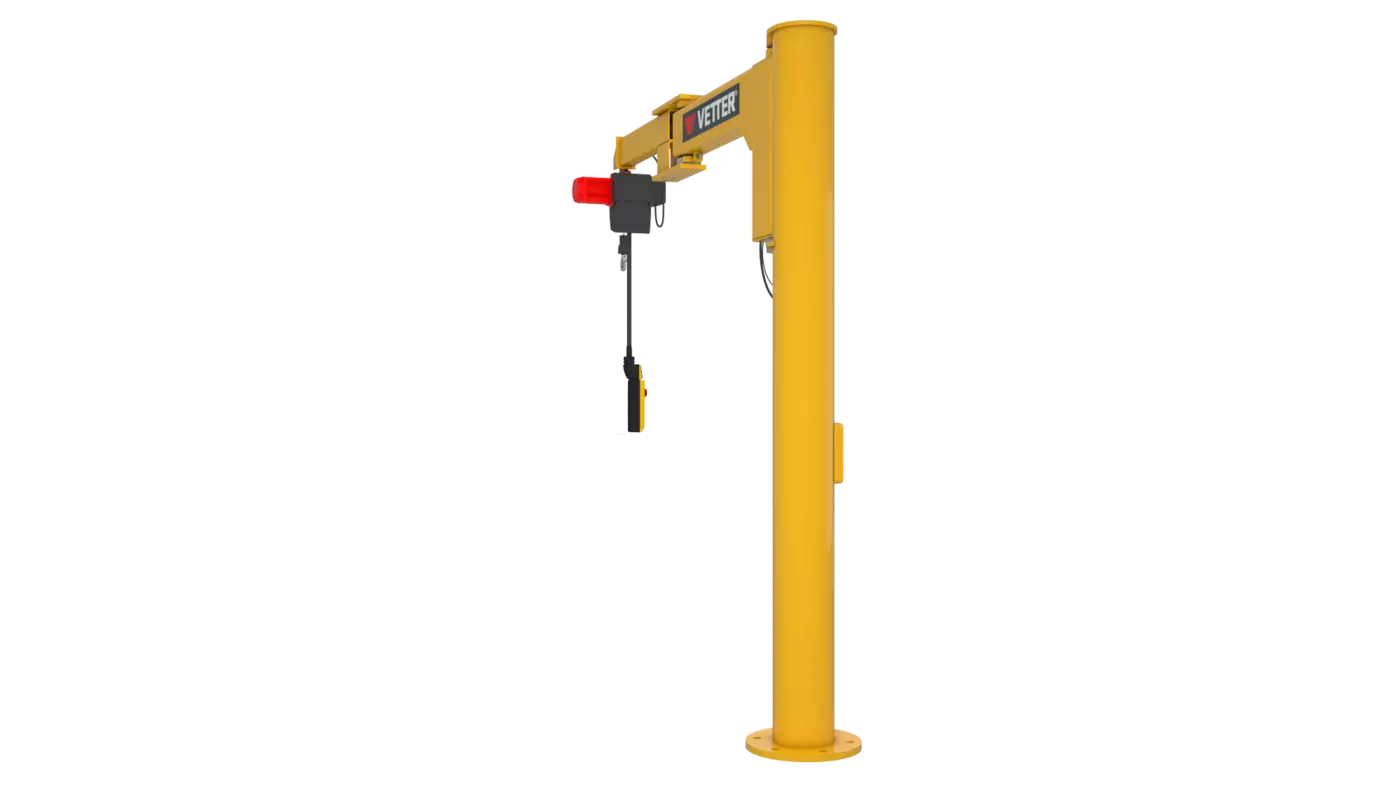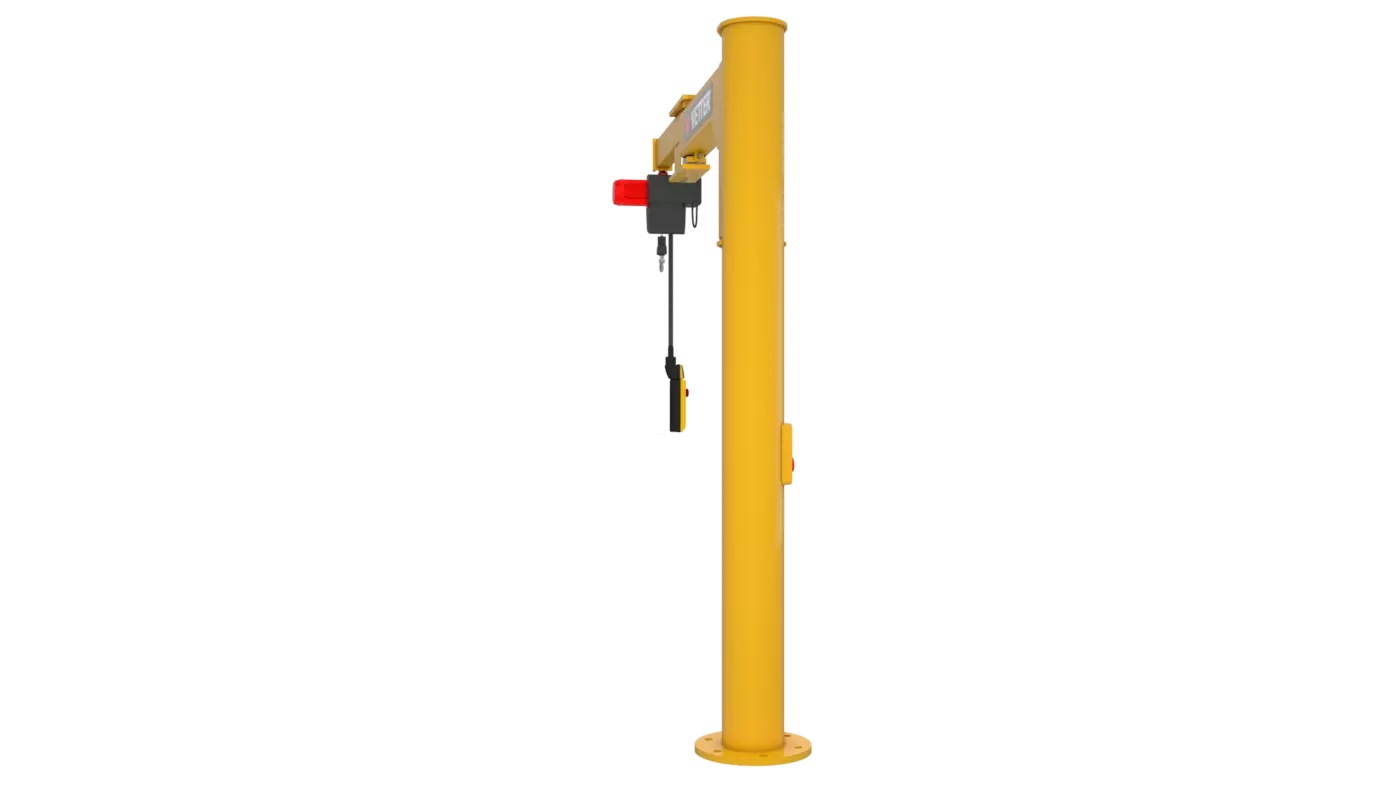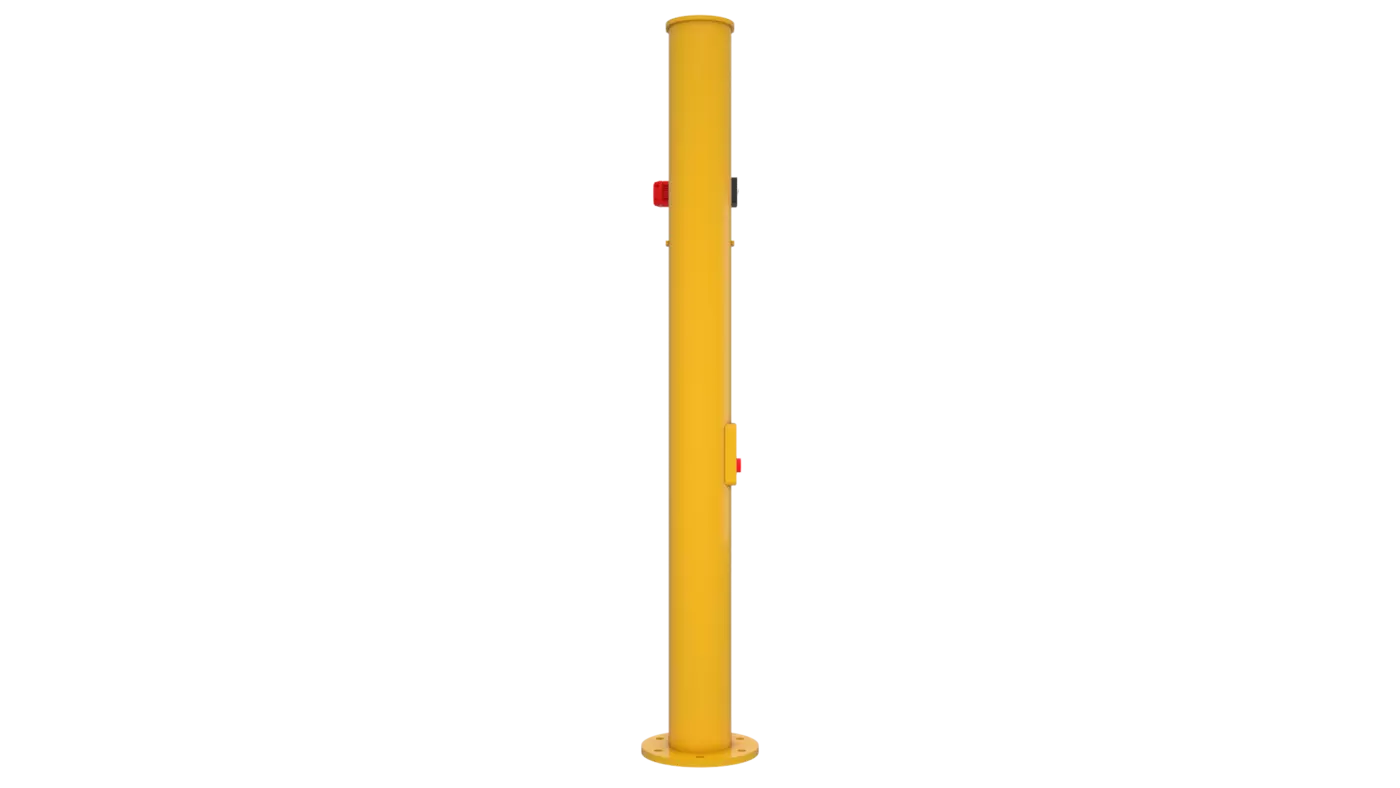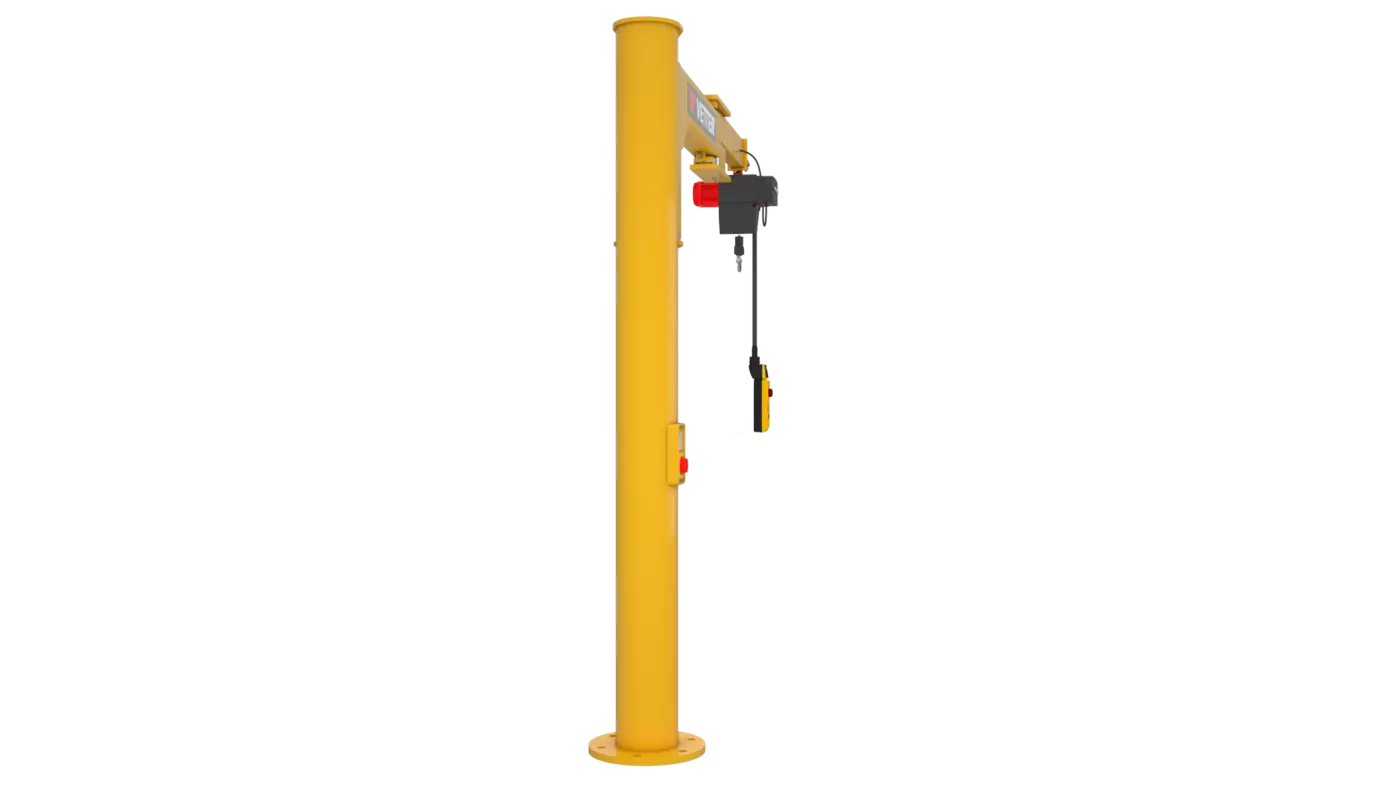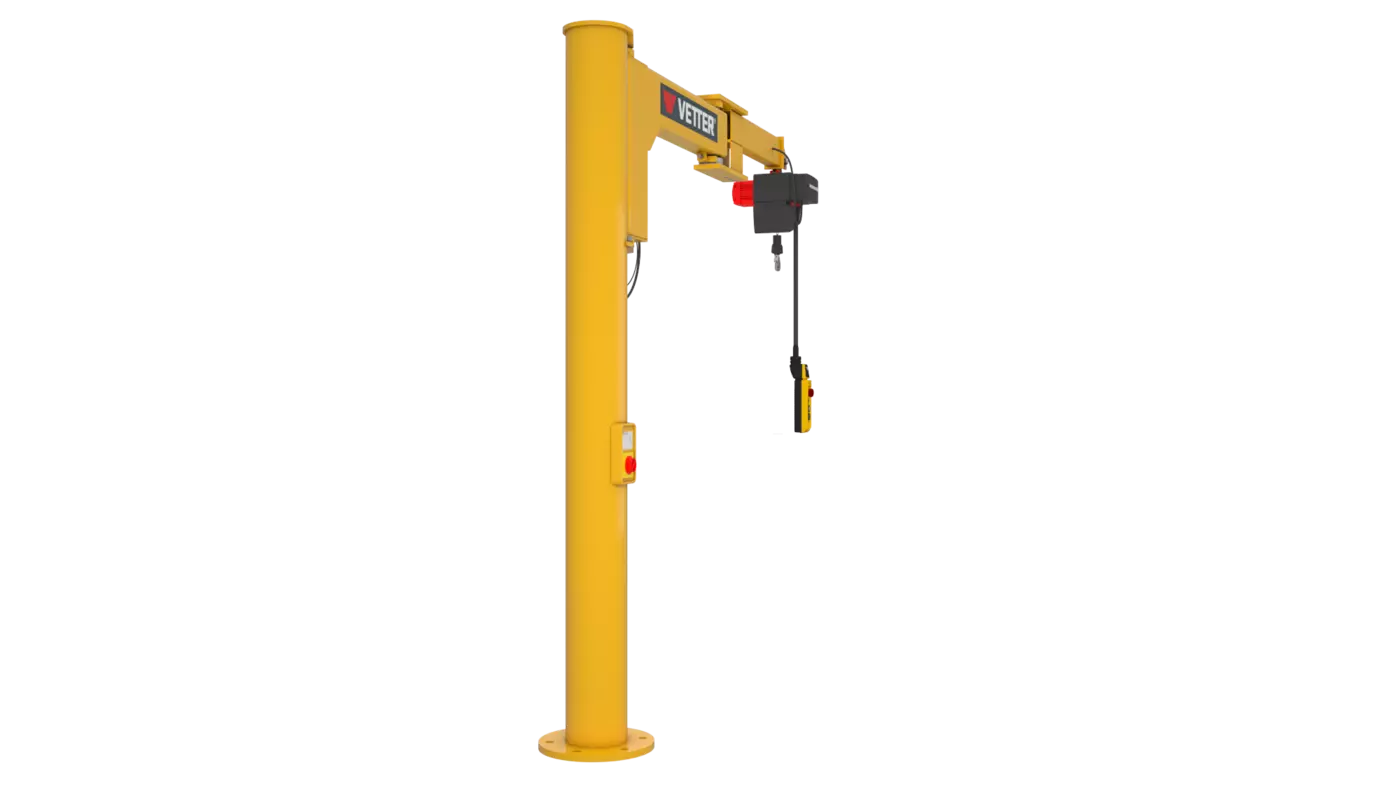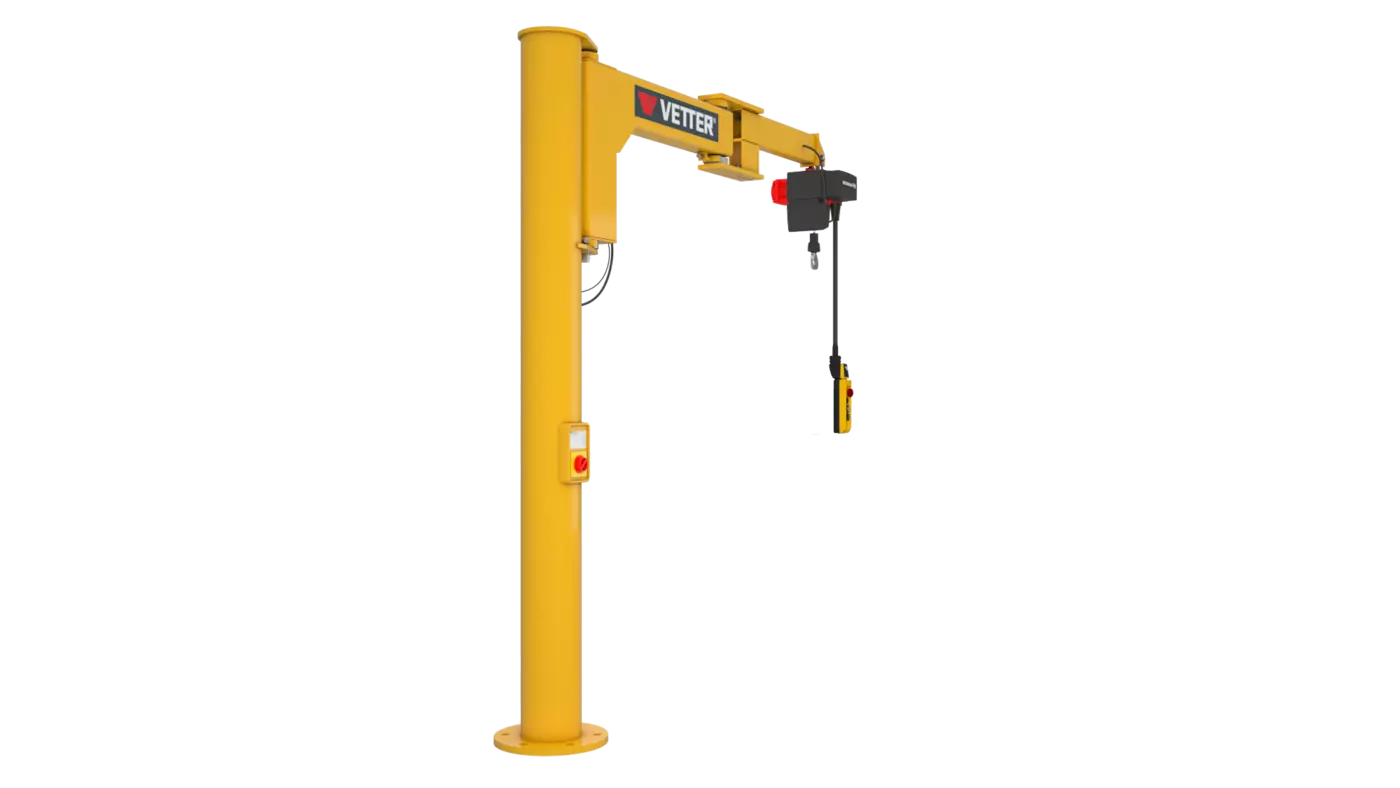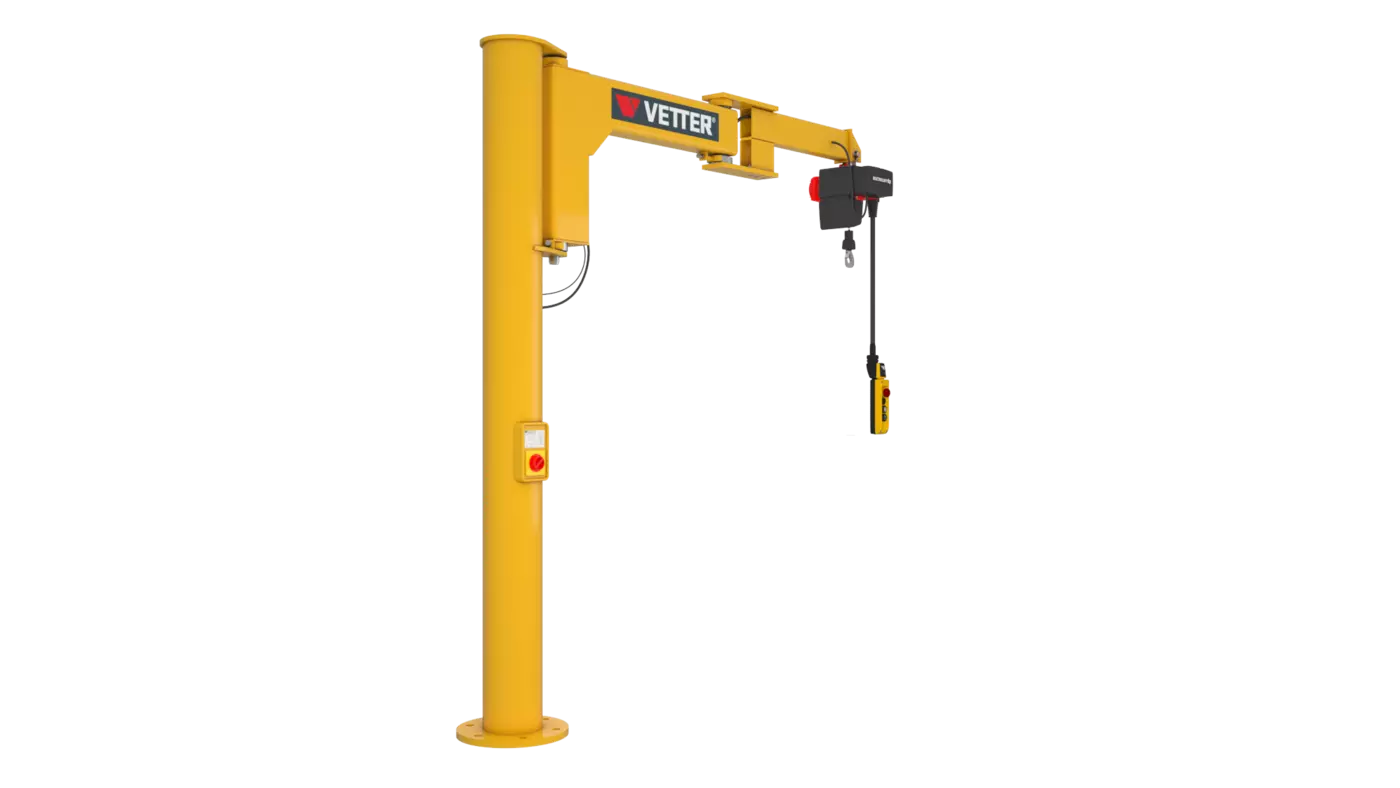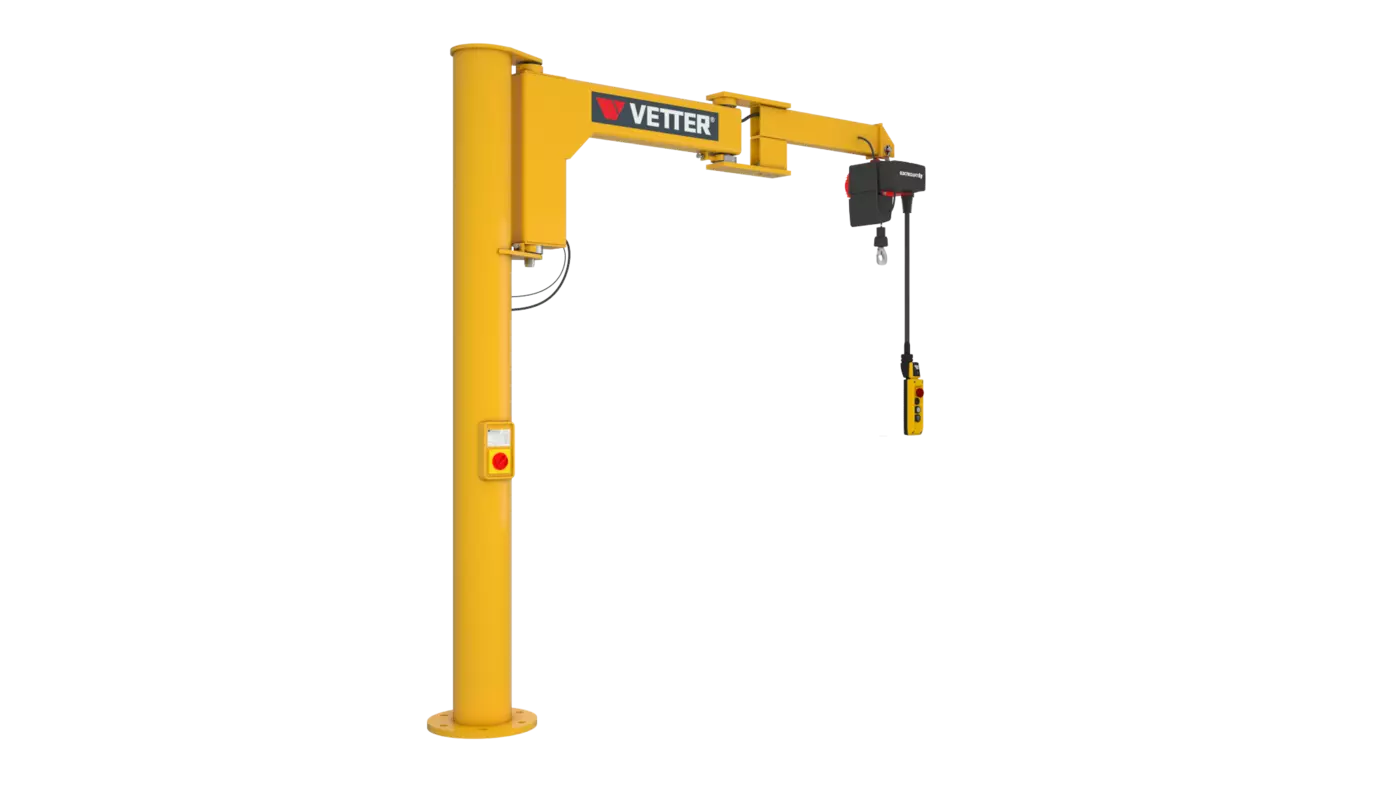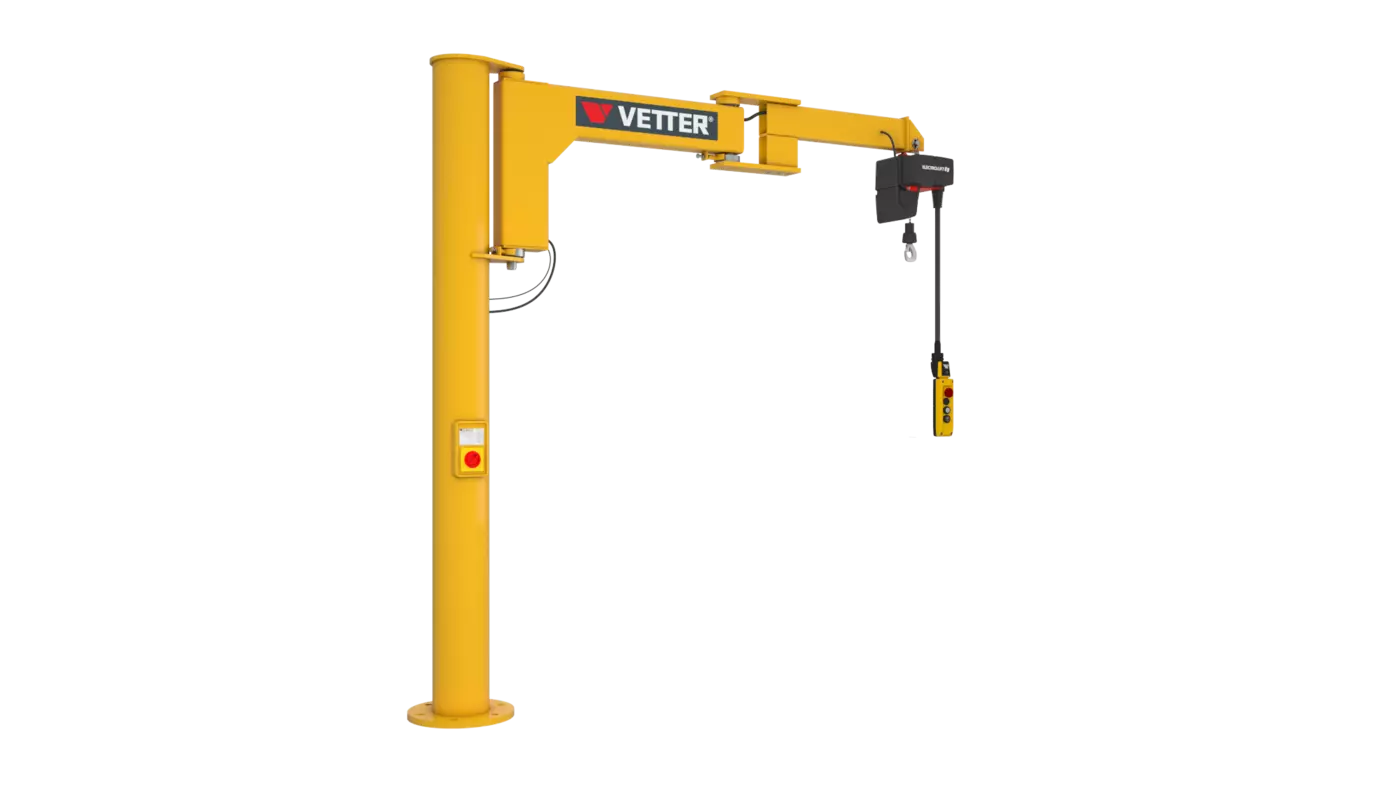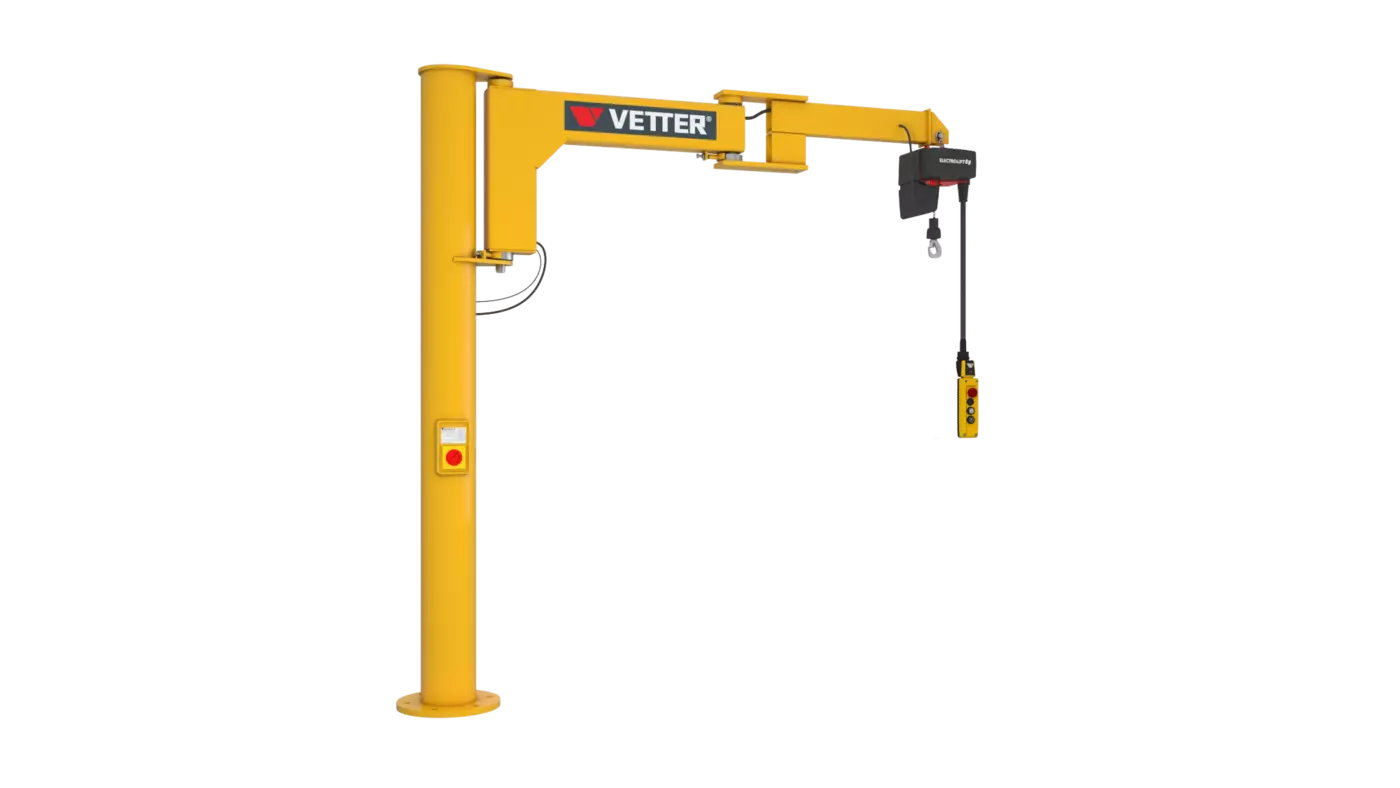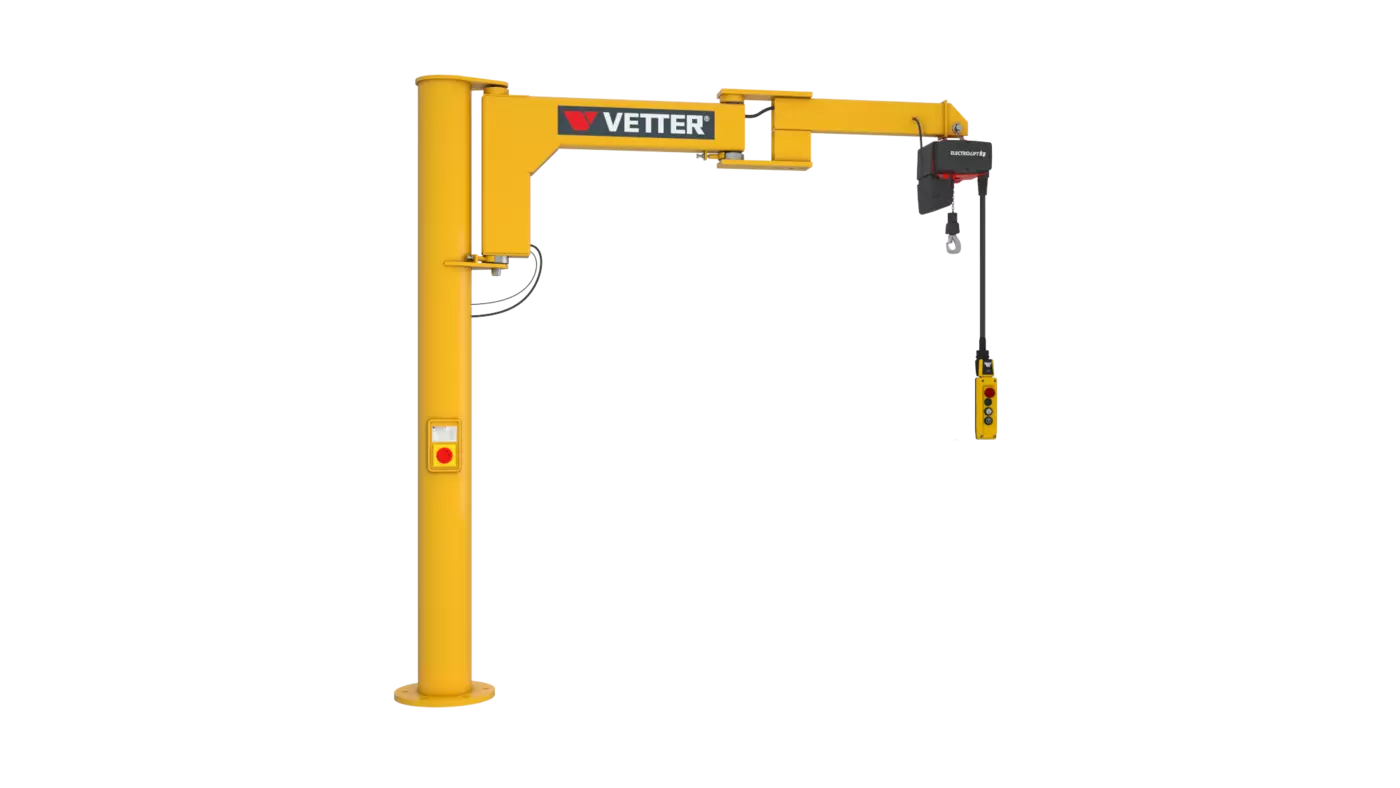 Accessories
Fastening
Dowels on existing concrete floor
DowelPlate system VAS2
The round solution for doweling the slewing crane on existing concrete floor. No complicated foundation work is necessary.
Anchorage with anchors
AnchorFix
The classical anchorage with anchors, temolate and a set of nuts and washers. Delivery also comprises a detailed foundation plan with information about foundation size and required reinforcement.
Anchorage without screws jutting out
TopAnchor
The alternative anchorage without screws jutting out (no trip hazards). The foundation area is kept free and accessible until the final intallation of the crane. The crane can be put into operation immediately, because no grouting is needed.
Anchorage with optimum ease of installation
CompactAnchor
This anchorage offers th advantages of TopAnchor an is furthermore very easy to install. There is no need to mount separete parts on site. Positioning in the foundation pit is easy done by set screws.
Fastening to steel structure or machine
Base flange, flush
Base flange, flush or plane machined surface, designed to attach the crane to a steel structure or machine. Fastening screws to be provided by the customer.
Surface finish
Paint system for indoor use
Cranes intended to be used in a hall are steel grit blasted and provided with a high-quality coating on the basis of corrosion category C2. It is suitable for minor atmospheric stress. The standard colour is daffodil yellow (RAL 1007) with a nominal layer thickness of 80 µm.
Other RAL shades, corrosion categories, and layer thicknesses are available as an option.