The mobile crane is the right choice wherever crane equipment in a production line has to be particularly flexible. At the Kemper agricultural machinery production location in Stadtlohn/Germany, for example, where more than 30 mobile cranes are already in use.
With around 250 employees, the Münsterland-based company Kemper manufactures harvesting attachments for agricultural machinery for global distribution. Since the reorganisation of production in the year 2006, the harvesting attachments have been produced on an assembly line working according to the modern principle of the "Demand Flow Concept".
The employees and workstations are so flexible that the different harvesting attachments can be produced in any model mix according to specific orders.
This degree of flexibility is only possible where there is suitable lifting gear available at the workstations, in this case mobile slewing jib cranes from VETTER Krantechnik. Once Kemper had used the first mobile slewing jib cranes from VETTER, the advantages were quickly obvious: the mobile cranes have their foundation integrated in the crane base and can be moved by forklift truck quickly to wherever employees need them. In other words, unlike stationary slewing jib cranes, the crane comes to the workstation and not vice versa. This workstation model has proved to be so successful that Kemper now uses more than 30 mobile cranes of this type. They are mainly located at the final assembly line and in the assembly boxes for special devices but they are also used in the welding cabins. In general, they are suitable for almost all workstations in production.
Michael Nolte, Head of Maintenance at Kemper in Stadtlohn, has been convinced of the efficiency of this method for years: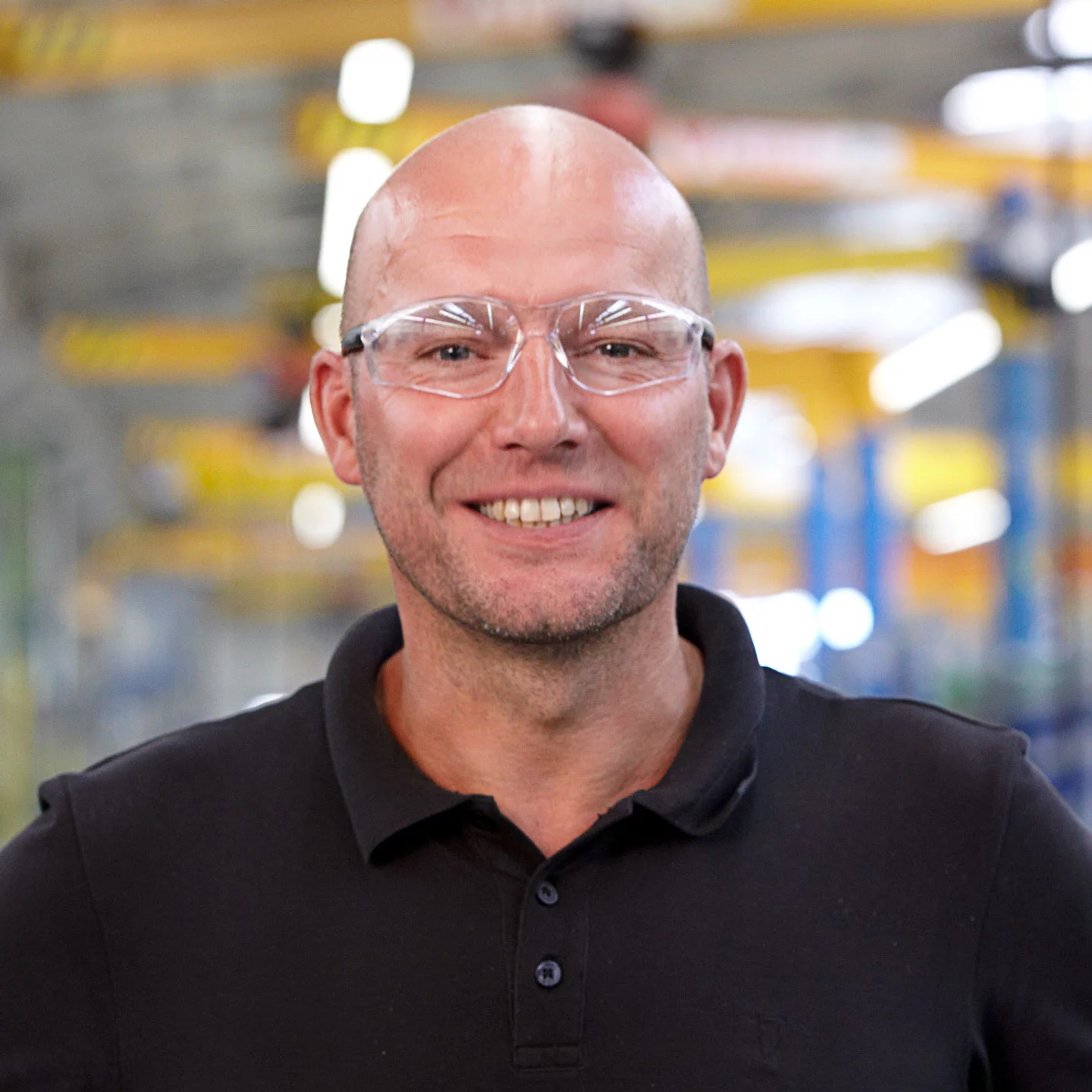 "We have a large number of individual workstations where space requirements are continually changing. This means that a flexible and mobile crane which we can move and use somewhere else is the ideal solution for us. The time required for moving the crane is easily regained by the efficient production workflows which are made possible by the cranes' use."

Michael Nolte
The mobile crane is available with capacities from 125 to 500 kg and an outreach of 2 to 5 m and can be tailor-made to match customer requirements in terms of hoists. The mobile slewing jib crane can also be delivered with a special trolley under the crane base allowing the complete crane to be moved without a forklift truck being required.